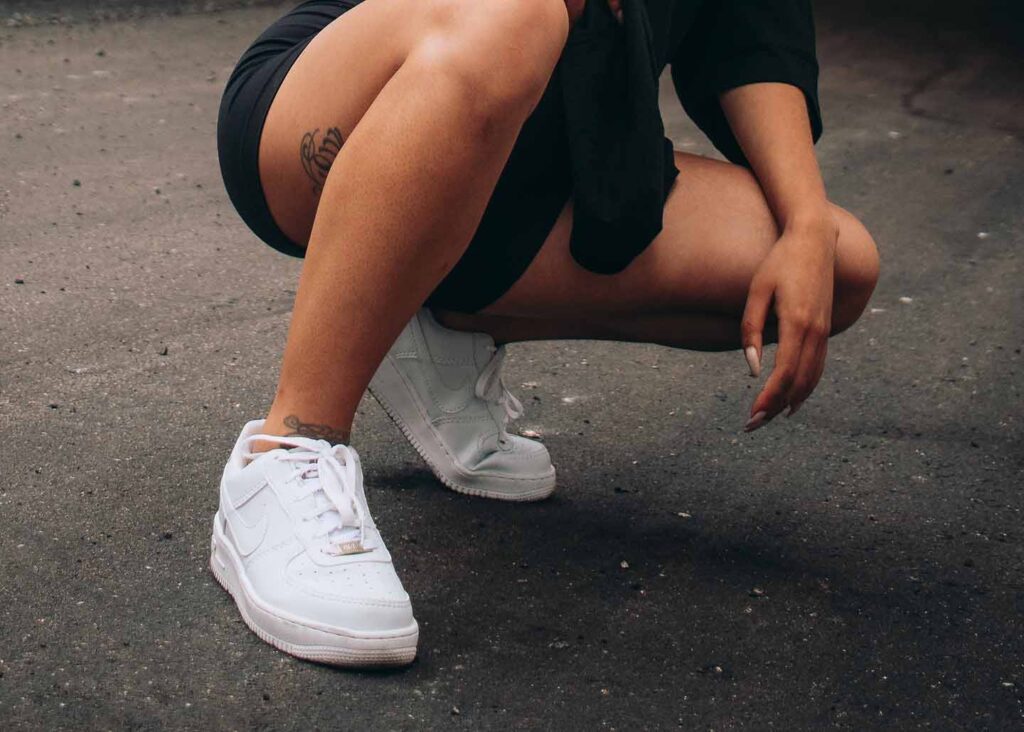 In recent years, sneakers have transcended their humble origins as athletic footwear and become a symbol of effortless style and fashion-forward sensibility. From the streets to the runways, these versatile shoes have taken the world by storm, captivating both sneaker enthusiasts and fashionistas alike.
And now, with the rise of ethical and sustainable fashion, the availability of white vegan sneakers has revolutionized the industry, offering a fashionable choice that aligns with conscious consumerism. In this blog, we will explore the fascinating journey of sneakers, from their origins to their current status as a must-have fashion staple, while shedding light on the emergence and appeal of ethical options in the form of white vegan sneakers. Get ready to step into a world where fashion meets compassion, as we delve into the realm of stylish and guilt-free footwear.
Don't forget to try before you buy! Shopping for shoes online can be hard. If you're shopping on Amazon you can try before you buy. Choose up to six items but only pay for what you keep.
Best 5 Vegan White Sneakers
One standout feature of the Rocket Dog Jazzin High Top Sneaker is its convenient side-zipper design. With this feature, you never have to worry about tying your shoes again. It adds both style and functionality to the shoe, making it easy to slip on and off.
Customers have praised the comfortable fit and relaxed style of these sneakers. They are not meant for intense exercise but rather provide a relaxed and casual feel. Some users have mentioned that it took a few days to break them in, but once adjusted, they became their go-to pair of shoes.
The textile upper and lining offer breathability, while the botanical prints on the insole add a touch of whimsy. The lace closure ensures a secure fit, and the low-top design adds a versatile touch to any outfit. The flat platform and synthetic rubber outsole provide stability and traction. With branding on the heel, these sneakers showcase their quality craftsmanship. Step out confidently knowing that you're making an ethical choice with the Vionic Carefree Oasis White Vegan Sneaker.
One of the standout aspects of the Bobs collection from Skechers is their commitment to giving back. For every Bobs purchase, a donation is made to animals in need, allowing you to feel good about your purchase.
Customers have praised these vegan sneakers for their true-to-size fit and super comfortable feel, thanks to the memory foam soles. Whether you're running errands or going for a casual outing, the Skechers Women's Bobs B Cute White Vegan Sneaker will keep your feet happy and stylish.
Crafted with high-quality vegan materials, they offer the perfect blend of comfort and durability. The classic design of these white sneakers effortlessly transitions from the gym to everyday wear, making them a versatile addition to any wardrobe. Whether you're hitting the streets or breaking a sweat, Reebok empowers you to be your best self while ensuring that everyone deserves the freedom to move. With the Reebok Women's Classic Vegan Collection White Sneaker, you can step out in style and make an impactful choice for both fashion and ethics.
Crafted with faux leather, the revamped Adidas Samba eliminates the use of any animal-based materials, making it a cruelty-free choice for ethical consumers. Despite the shift in materials, the look remains faithful to the original design, including the iconic T-toe that sets this sneaker apart.
But it doesn't stop there. Adidas is committed to sustainability and fighting plastic waste. This product is made with recycled content, with 20% of the pieces used in the upper consisting of at least 50% recycled materials. By choosing these sneakers, you not only make a fashion statement but also contribute to a greener environment.
The Adidas Samba Sneaker is a testament to Adidas' dedication to providing vegan alternatives to animal-derived ingredients or materials. With its timeless style and eco-friendly approach, this sneaker is a perfect choice for those seeking both fashion and ethics. Step into a conscious future with this iconic and sustainable footwear option.
Your Guide to Everything Vegan
In, when it comes to finding the best white vegan sneakers, look no further than Roaring Spork as your guide for everything vegan fashion. We've explored the world of ethical and sustainable footwear to bring you a curated selection of the top choices available. Whether you're searching for high-top sneakers or classy black kicks, our articles on the best high top sneakers and the best white vegan sneakers are a must-read. Stay stylish, conscious, and cruelty-free with Roaring Spork as your go-to resource for all things vegan fashion.