Lion's Mane mushrooms are a truly magical fungi. Like most mushrooms, they are packed with health benefits. What makes them extra special is the texture. When shredded, Lion's mane mushrooms make the perfect swap for crab meat. This recipe for Lion's Mane Crab Cakes is vegan, downright delicious and pretty straightforward to make. This recipe is an absolute must if you're trying to impress.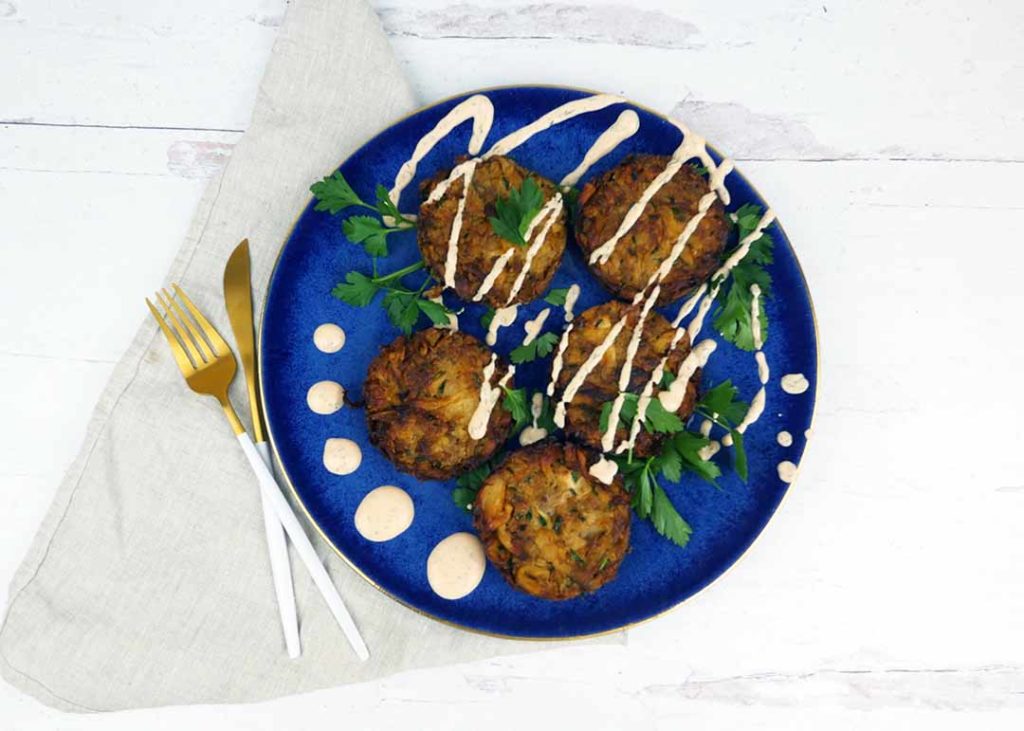 What is Lion's Mane?
The Lion's Mane Mushroom is native to Europe, North America and Asia. When found in the wild, it can grow as a long clump with dangling spines, giving it the appearance of a lion's mane. Store bought Lion's Mane mushroom are often less spine-y, and looks as pictured below.
Lion's Mane Mushroom Benefits
Like many mushrooms, studies have shown that Lion's Mane mushrooms may hold many health benefits. Lion's Mane may protect against dementia and repair nerve damage. It may even help reduce mild symptoms of depression and anxiety. Like many other mushrooms it also has antioxidant, anti-inflammatory and immune-boosting abilities.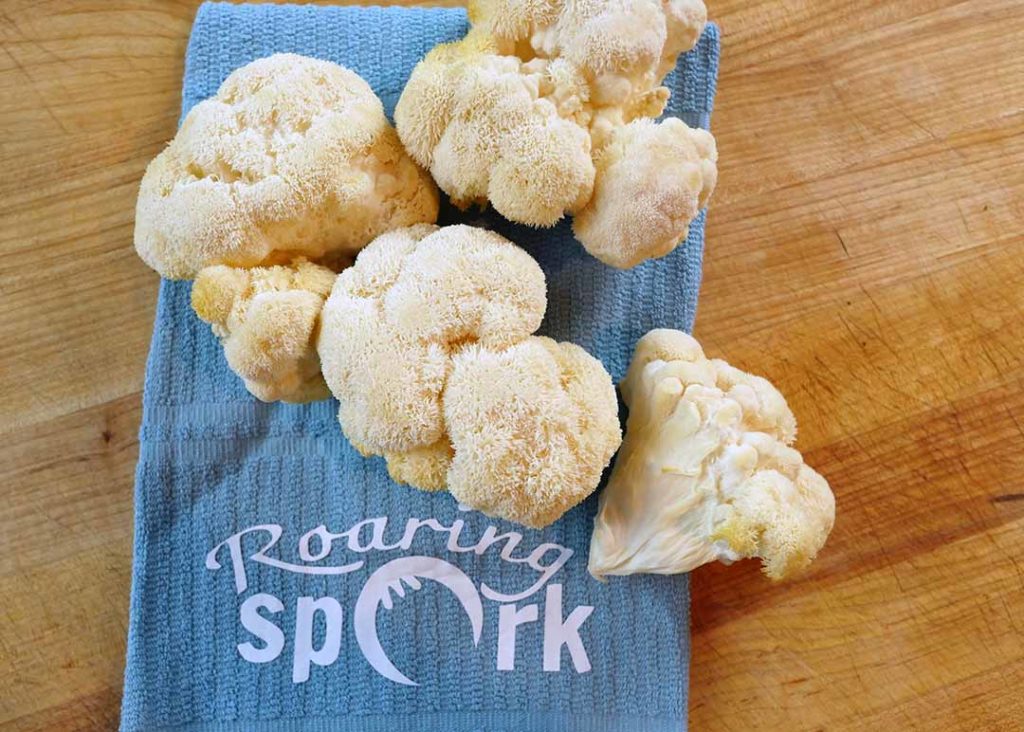 Cooking Lion's Mane Mushrooms
Our two favorite ways to prepare Lion's Mane Mushrooms are shredding or slicing them. Shredding is an excellent choice because the mushrooms pull apart easily and resemble crab/pulled pork texture and shape. Slicing them is equally delicious. Either way, Lion's Mane just needs a little bit of water or oil in a pan and salt. The natural flavors that come out will delight you.
Where to Buy Lion's Mane Mushrooms
As a specialty mushroom, Lion's Mane can be one of the harder mushrooms to find in stores. We occasionally find it in Whole Foods, but more frequently need to drive to a more health-focused store like Vitamin Cottage. If none of your local health food stores are carrying it you can plan ahead and buy it online from stores like Mousam Valley.
Lion's Mane Mushroom Recipe for Crab Cakes
Our recipe for Lion's Mane Mushroom "Crab" Cakes is vegan. What makes this recipe work?
Texture: Lion's Mane mushrooms shred beautifully to mimic the texture of crab meat
Flavor: Fresh herbs like cilantro and parsley pair with spices like cayenne and paprika to create a bright, bold flavor
Shape: Flax seed acts as the binding ingredient to keep the "crab" cake together instead of egg
Sauce: Don't forget the sauce! We pair our cakes with a tangy dill, tomato and hot sauce mayo
You May Also Like:
Nutrition Facts
3 servings per container
Serving Size2 servings
---
Calories468
Amount Per Serving% Daily Value *
Total Fat 35.7g

54

%
Cholesterol 15mg

5

%
Sodium 1529mg

64

%
Amount Per Serving% Daily Value *
Potassium 427mg

13

%
Total Carbohydrate 33.1g

11

%

Dietary Fiber 2.9g

8

%
Sugars 8g

Protein 6.7g

12

%
Calcium

4

%
Iron

27

%
Vitamin D

1728

%
* The % Daily Value tells you how much a nutrient in a serving of food contributes to a daily diet. 2,000 calories a day is used for general nutrition advice.
*Nutritional values are approximate based on best available data