Warm, fresh muffins are always a great treat on the weekends, and throwing together a batch ensures you'll have a quick breakfast during the week. These goji berry muffins have a subtle sweetness, soft interior and plentiful berries that make them almost healthy. The explosion in popularity of goji berries and branding as a superfood has made goji berries easy to find at your nearest health food, asian or specialty grocer.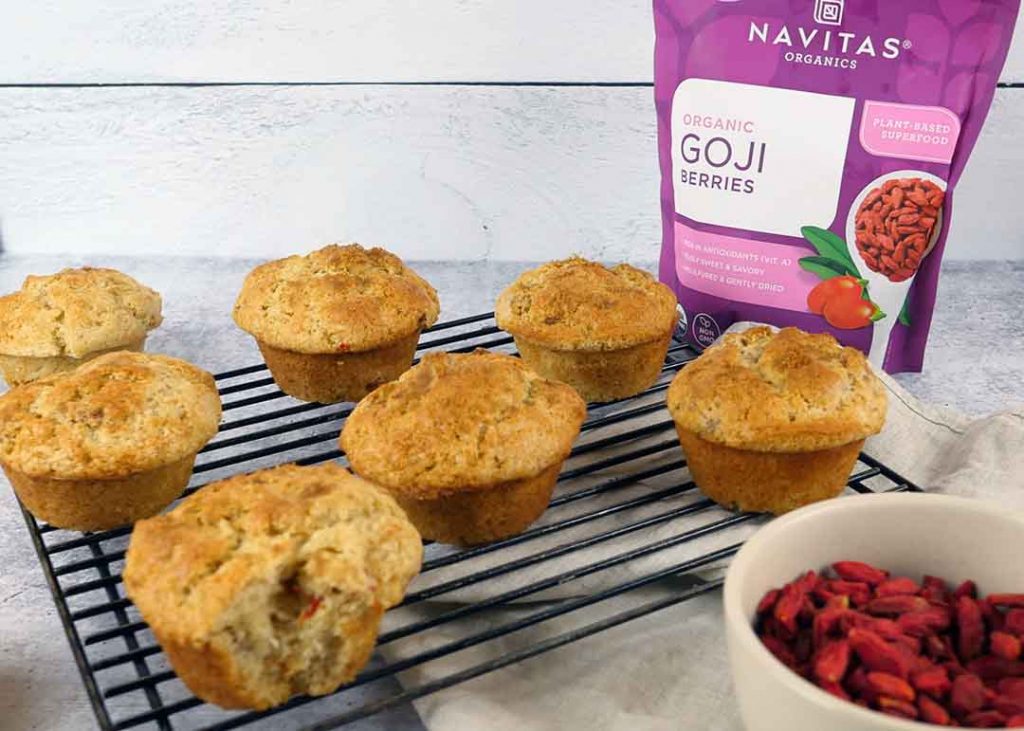 Goji Berry Benefits
Goji berries have become popular for good reason, as they are packed with nutrients that help your body function more efficiently. The antioxidants, beta-carotene, and high levels of vitamins A and C that are plentiful in goji berries will keep your immune system strong and help protect your body from various ailments, keep your bad self feeling young by introducing goji berries into your diet in moderation. While goji berries are tasty and good for you, people who are on diabetes medication or blood thinners should consult with their doctors before adding to their diet, as the berries may interact with those kinds of medicine and reduce the efficacy.
Where to Buy Goji Berries
Dried goji berries have made their way to most mainstream health food stores, in Colorado we look for them at Vitamin Cottage/Natural Grocers or the Whole Paycheck (Whole Foods). If you have an Asian grocery store around I also look there since goji berries are native to Asia and used many different ways, plus I love Asian grocery stores because they have the cultural and specialty food products you're not going to find at the big conglomerate grocery stores.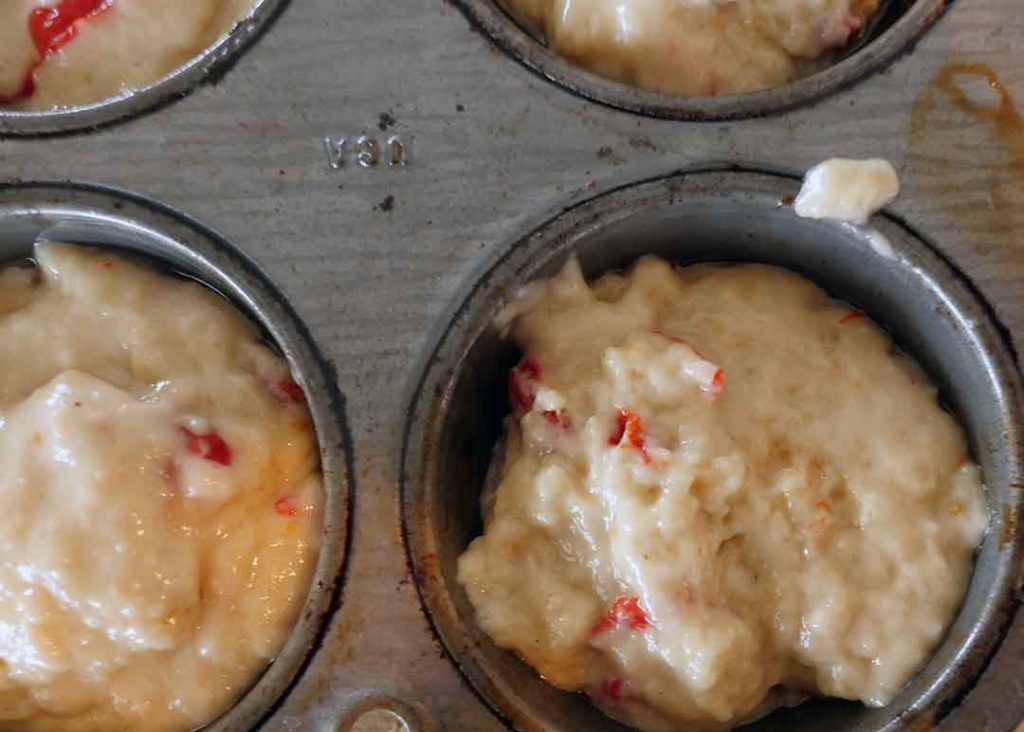 What do Goji Berries Taste Like
Goji berries definitely have a unique taste, falling somewhere between cranberry and cherry. Lightly sweet with a bit of tanginess, and a mild texture that fits well in many different preparations. Trail mix, baked goods, granola, and making tea or juice are all perfect ways to introduce the goodness of goji into your diet. I was pleasantly surprised at how easily goji berries can replace other, more sugary berries and have the final product taste just as delicious.
Goji Berry Muffin Recipe
You can whip up these muffins on a weekend, and have them for breakfast or a snack during the week. Pop them in the microwave to warm one up and enjoy.
Nutrition Facts
12 servings per container
Serving Size1 servings
---
Calories316
Amount Per Serving% Daily Value *
Total Fat 11.9g

17

%
Sodium 203mg

9

%
Amount Per Serving% Daily Value *
Potassium 225mg

7

%
Total Carbohydrate 48.9g

16

%

Dietary Fiber 2g

8

%
Sugars 24.5g

Protein 4.8g

8

%
* The % Daily Value tells you how much a nutrient in a serving of food contributes to a daily diet. 2,000 calories a day is used for general nutrition advice.