…and what to make once you've got them
After watching Blackfish in 2014, I went cold-turkey vegan (pun intended). I was in college and I gifted my roommates my remaining frozen chicken breasts and yogurt. I come from a meat, potatoes and dairy family – and I can honestly say I had no clue what I was doing. I googled what I should get from the store, and I ended up eating raw carrots and bell pepper for a week straight (okay – I also stopped at Taco Bell to get a bean burrito and then cried in frustration and hunger when I saw cheese in it).
I was overwhelmed. Every time I looked at an online recipe I thought "but I don't have that ingredient". All I wanted was a grocery list of items I should pick up that would help me to eat some food for a week, and maybe have enough ingredients to follow a recipe or two. After 7 years of experience, I'm writing down the list I wish someone would have give me all that time ago. Here's my 27 item grocery list for all you that are new to the plant based lifestyle.
27 Essential Groceries for New Vegans
Apples
Bananas
Kale
Beets
Bell Peppers
Cauliflower
Mushrooms
Potatoes
Tomatoes
Onions
Garlic
Lemons
Tofu
Tempeh
Chickpeas / Garbanzo Beans
Fat Free Refried Beans
Tortilla Chips
Tortillas
Rice
Cashews
Nutritional Yeast
Turmeric
Cumin
Vegan Mayo
White Vinegar
Coconut Milk
Extra Virgin Olive Oil
Tahini
What to Make with These Vegan Staples
#1 – Apples
Why: You need some fruit, and apples stay good for a decent amount of time. Apples are high in fiber, vitamin C and antioxidants. While apples don't have caffeine in them, they provoke a very similar response to it. Get crazy and swap your coffee for an apple!
How to use apples:
Eat them whole for breakfast.
Slice them up and enjoy on top of a kale salad or in chickpea salad.
Juice them – apples are a great way to sweeten up raw juice. If you're going to juice your apples, I suggest green apples.
#2 – Bananas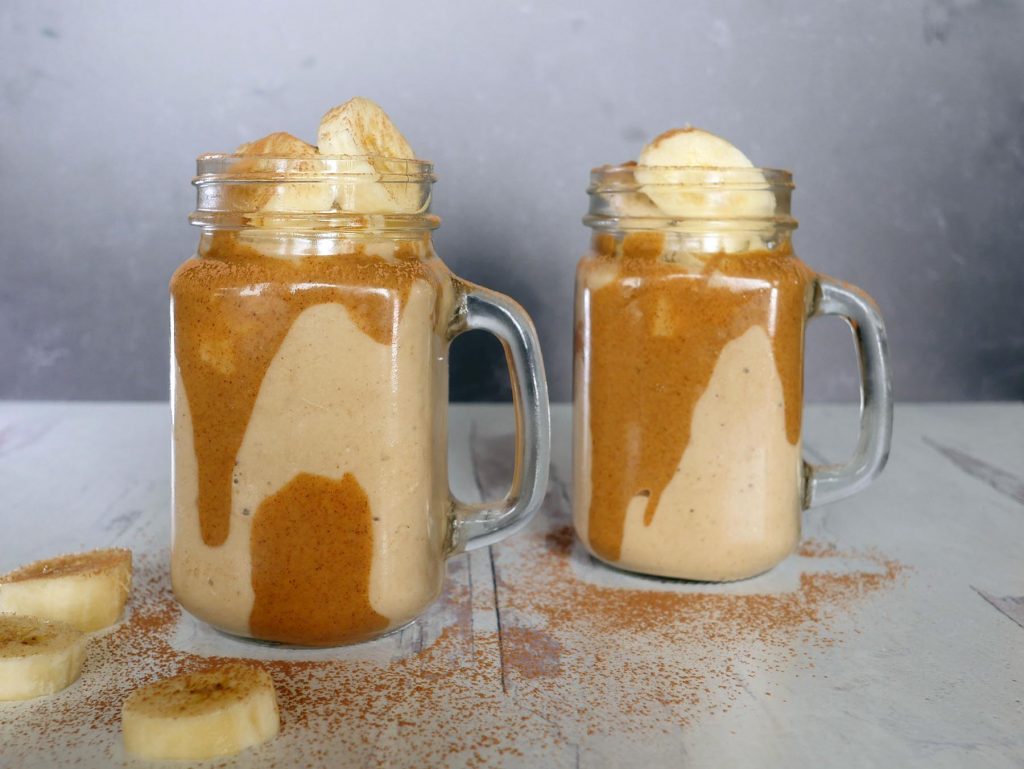 Why: You need more than one type of fruit. Bananas freeze wonderfully and are a staple in smoothies (which you should learn to love). Bananas contain a lot of important nutrients like potassium and Vitamin B6.
How to use bananas:
Eat them whole for breakfast or a snack.
Freeze them and blend them with coconut milk for an awesome smoothie (don't add sugar, bananas already have a ton of sugar).
Make banana bread with overly ripe bananas.
Slice them up and enjoy them on top of a smoothie bowl.
#3 – Kale
Why: Kale is a superfood – meaning it has a lot of vitamins and minerals. If you're going to make salads a regular part of your life don't settle for iceberg lettuce (which is basically water).
How to prepare kale: The trick to making kale taste good in is getting the astringent flavor from the tannins out. Soak the kale in a bowl of hot water for 20 minutes or put lemon juice or vinegar on it and squish it like you're giving someone a massage.
How to use kale:
Kale Salad.
Kale Chips – toss the kale in some EVOO and sprinkle with turmeric. Roast in the oven to make kale chips.
Sautéed kale with onions and garlic.
#4 – Beets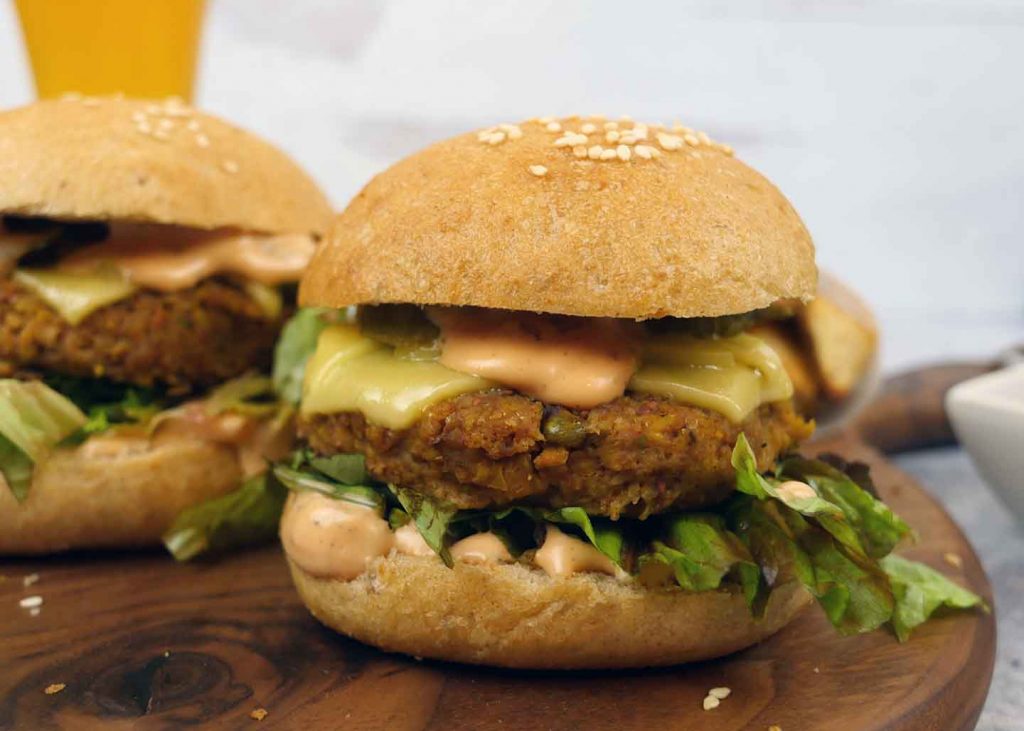 Why: Beets are nutrient dense, stay well in the fridge for a long time, and are super versatile. Red and golden beets are both amazing.
How to cook with beets:
#5 – Bell Pepper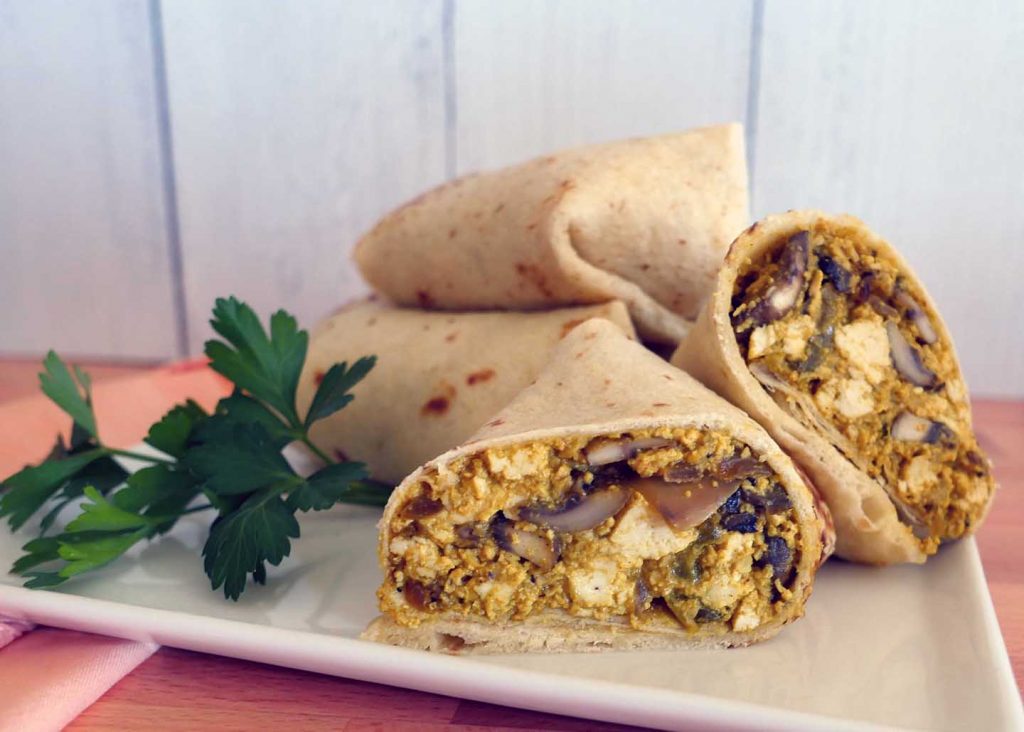 Why: Bell pepper is the perfect accompaniment for dishes, and a staple in Mexican cuisine.
How to use bell peppers:
Stuffed bell peppers – cut them in half, stuff them with rice and onions, and bake in the oven.
Fajitas – sautée onions and bell peppers, serve with rice and tortillas.
Raw & sliced, as a snack.
Tofu breakfast burritos – seasoned tofu + onions + mushrooms + potatoes + tortillas = my favorite vegan breakfast, ever.
#6 – Cauliflower
Why: Cauliflower is every vegan's secret weapon. It takes flavor tremendously, holds its shape well, and can also be pulsed into soups and stews. It's filling and unoffensive. Consider cauliflower your new chicken.
How to use cauliflower:
Raw, as a snack.
Cauliflower rice – pulse it in the food processor until it resembles rice. Cook with oil and lemon juice.
Cauliflower soup – sauté onions, garlic and carrot, toss in roasted cauliflower and blend with tahini.
Cauliflower wings – bread cauliflower and fry or bake in the oven. Coat with a buffalo sauce and be amazed.
Cauliflower steak – de-stem and slice into 1.5″ slices. Roast and enjoy with a chutney or steak sauce.
Roasted cauliflower salad – roast the cauliflower with onions, add shaved carrots, raisins, olive oil and herbs.
#7 – Mushrooms
Why: Mushrooms are a low-calorie source of fiber and may help prevent some serious diseases like Alzheimer's and cancer. They are also very versatile. Eat them as the main dish or throw them in to add texture and flavor.
How to use mushrooms:
Mushroom burgers.
Sloppy Joes – just swap meat for chopped mushrooms.
Grilled mushrooms, served with mashed potatoes.
Mushroom ravioli.
On top of a rice bowl with veggies.
#8 – Potatoes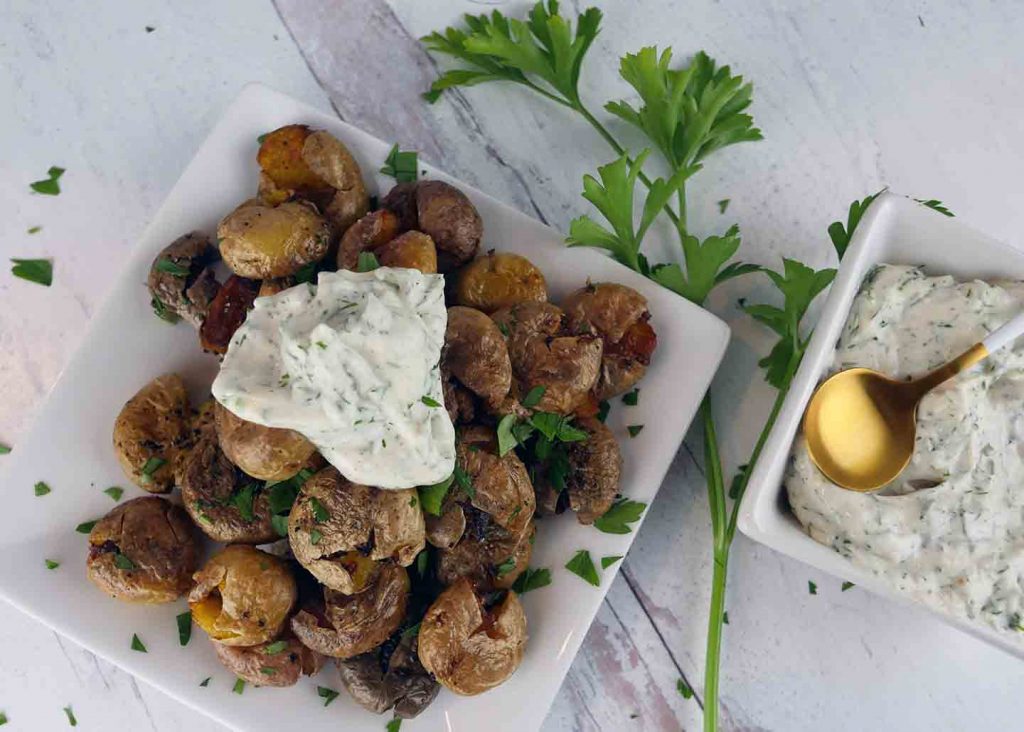 Why: The question should really be who can live without potatoes?
How to eat them:
Mashed potatoes.
Baked french fries.
Smashed potatoes.
Potato Salad.
#9 – Tomatoes
Why: Tomatoes are good for your skin, heart, hair, eyes… the list goes on. They are extremely versatile. Add them on your salad, chop them up to make salsa, put them on a tofu sandwich, blend them into a tomato soup. If my grocery money is tight one week tomatoes are still a priority.
#10 – Onions & #11 – Garlic
Why: Onions and garlic are cooking essentials when you're working with lots of veggies. Put some olive oil in a pan, add in the onions and garlic, and let the flavors come alive.
#12 – Lemons
Why: Lemon juice helps bring out other flavors similar to the way salt does. When you're cooking with a lot of vegetables, you want to focus on bringing out and complementing their natural flavors. You'll find lemons in a ton of recipes.
#13 – Tofu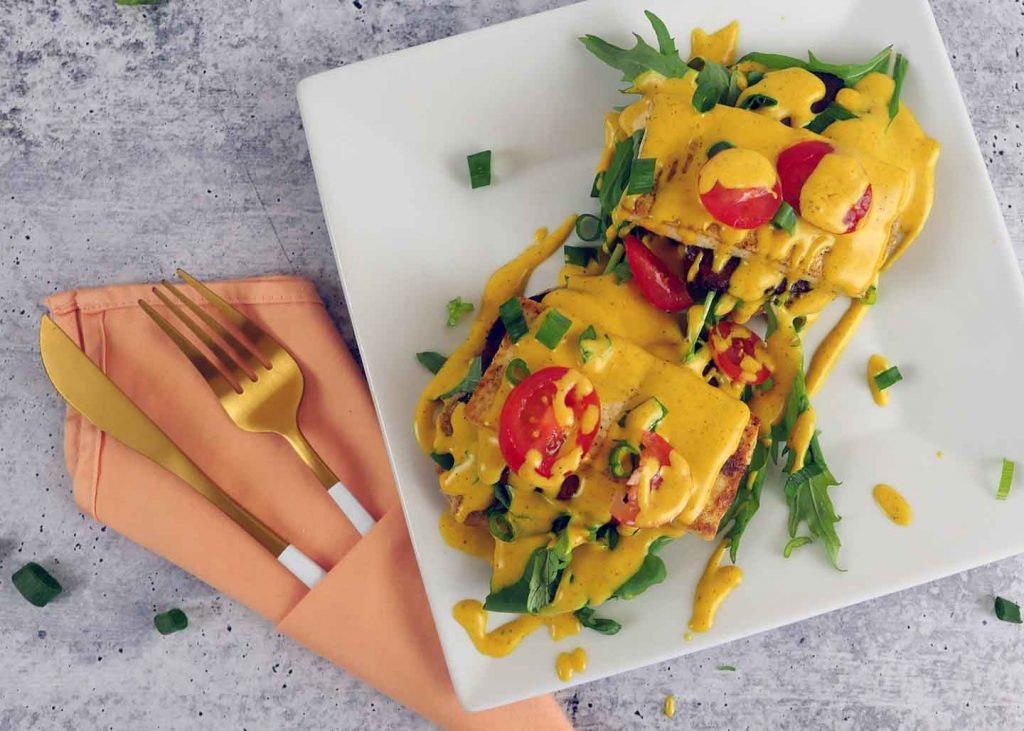 Why: Tofu is extremely versatile. You can substitute it directly for meat in dishes, or make something completely unique with it. Tofu contains all nine amino acids and is a great source of protein.
How to cook with tofu: The key to making tofu taste good is pressing it. Tofu comes packaged in liquid, and if you don't press out the liquid you will never get tofu to absorb the flavors you're trying to impart. Remove the tofu from its packaging, wrap it in a big absorbent towel, and put some books on top of it or gently press with you hands.
What to make with tofu:
Fried tofu on pasta.
Peanut butter tofu pie.
#14 – Tempeh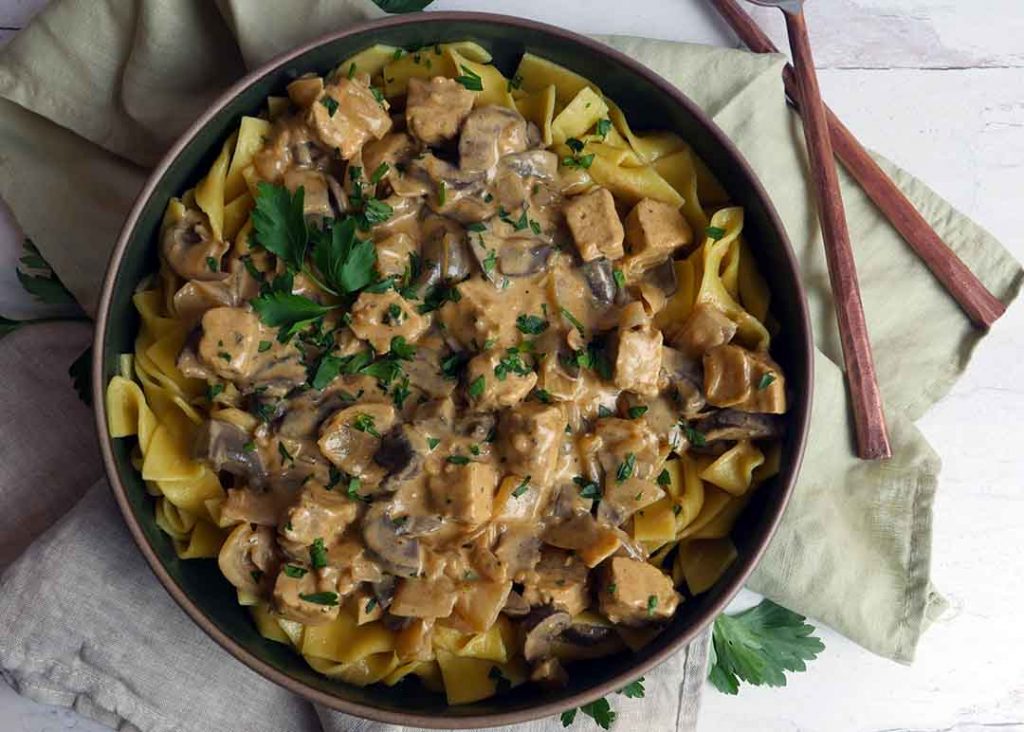 Why: Tempeh is a soy product that packs a lot of protein and nutrients. It is hearty and takes flavor well. Missing bacon? Tempeh! Missing beef? Tempeh!
What to make with tempeh:
Tempeh BLTs
Italian sausage tempeh grounds – use it to top pizza, put it on a sub or in a stew.
BBQ tempeh – cut the tempeh into chunks, coat with BBQ sauce and cook on the grill.
Tempeh bacon.
#15 – Chickpeas / Garbanzo Beans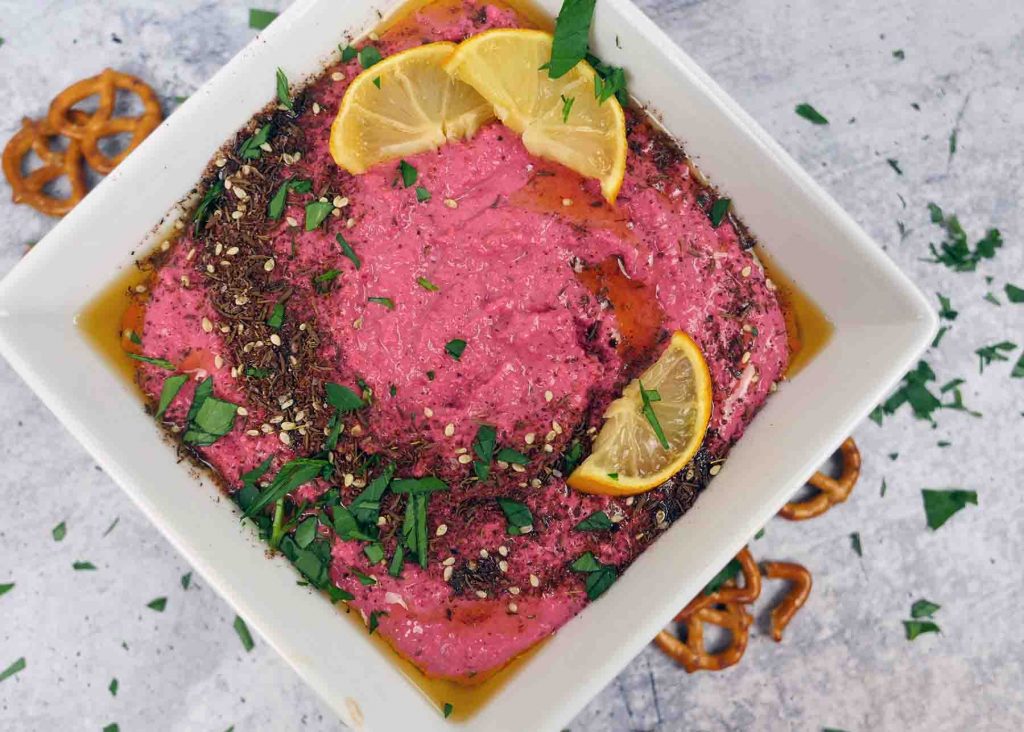 Why: Chickpeas are a truly magical legume. They are high in protein and take really well to flavor. They have a bigger bite than a black bean, so they stand up well to soups and stews.
The juice in the can of chickpeas is called aquafaba. This can be poured into ice cube trays and frozen. It works as a substitute for eggs in baking. Trying to make cake? Swap eggs for aquafaba. You can also make mayonnaise out of it!
What to make with chickpeas:
Hummus – chickpeas + tahini + lemon juice + olive oil
Roasted chickpeas – toss chickpeas in cooking oil and garlic & roast until crispy. Eat as a snack or serve on salad.
Chickpea salad – chop chickpeas, toss in mayo and vinegar. Add some chopped onion and eat in a tortilla wrap.
Curries – Add them to a curry and serve over rice.
#16 – Fat Free Refried Beans
Why: Refried beans are a great, quick snack that will keep you feeling full. You may notice both "vegetarian" and "fat free" refried beans. The vegetarian version usually has some poor fat substitute. Fat free tastes just as delicious.
How to eat them:
With chips
In a burrito with rice, bell peppers and onion
On a tostada with tomato and onion
#17 – Tortilla Chips
Why: Going vegan doesn't mean you have to give up snacks. Plant based eaters are dip recipe masters. How can you feel bad about chips and dip for lunch when your dip is a bowl of veggies?
#18 – Tortillas
Why: Sandwiches are great, but when you start piling on the veggies you get a lot of slippage. Tortillas are great for all of your veggie creations. Plus, you can pre-roll burritos and stick them in the fridge for quick meals throughout the week.
#19 – Rice
Why: Did you know rice may help with diabetes, obesity and even cancer? Rice is a wonderful accompaniment to veggies, which you will hopefully eat a lot of.
What to make with rice:
Fried rice
Rice bowl with veggies on top
Stuffed bell peppers
Vegetable sushi
#20 – Cashews
Why: Cashews = fat, and fat makes dishes delicious. Cashews can be soaked in water and then blended up to add a creme element to your recipes.
What to make with cashews:
Tofu eggs – I've tried a lot of tofu egg recipes, but this version with cashews in it is the best.
Alfredo sauce – soaked cashews + plant milk + seasonings.
Cashew creme – blend soaked cashews with a little bit of water and lemon juice and you have a wonderful creme to enjoy with a bowl of veggies.
Cashew cheese – yup! You can make cheese out of cashews.
#21 – Nutritional Yeast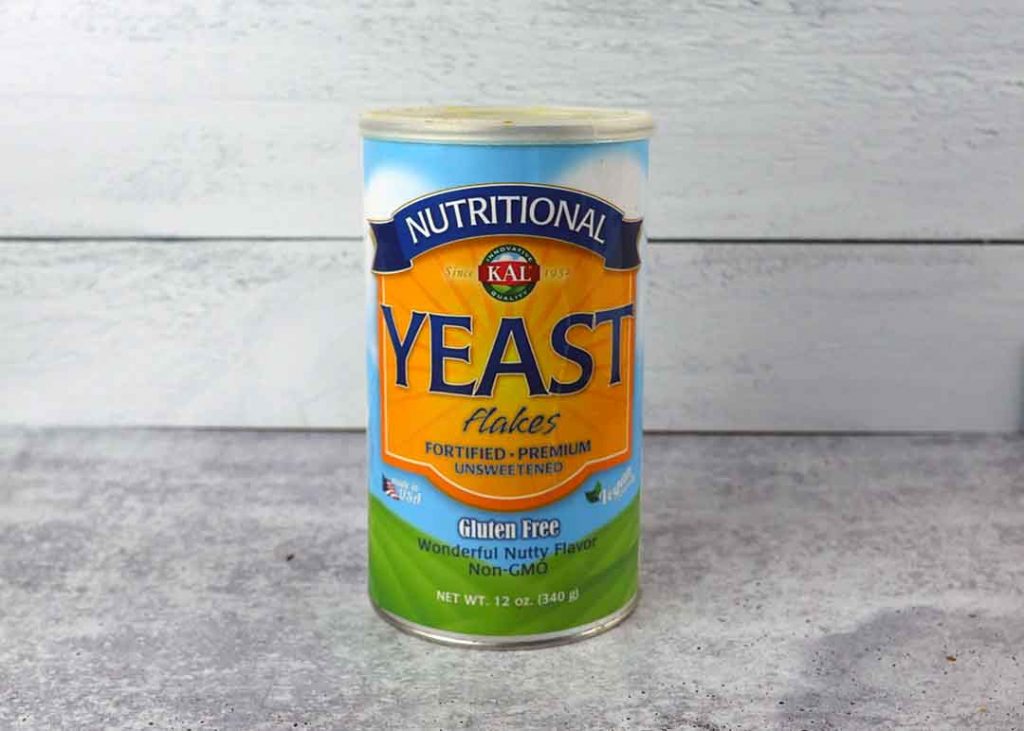 Why: Nutritional yeast (also called "nooch") is a vegan's best friend. It has a cheesy taste and is fortified with Vitamin B12. B12 is something you won't get out of veggies and fruits, because it is created by bacteria and we wash all our fruits and veggies now. You need B12 – and nooch is an excellent way to get it! Sprinkle nooch on top of anything you'd like a cheesy flavor on, like pasta or popcorn.
#22 – Turmeric & #23 – Cumin
Why: Aside from salt and pepper, turmeric and cumin are the spices I see most frequently in plant based recipes. That curry you've always tried nailing? It probably has turmeric. Cumin is a frequent star in Mediterranean cooking, which offers a lot of plant based inspiration.
#24 – Vegan Mayo
Why: If you're part of the anti-mayo club that is a-okay. However, a lot of plant based recipes call for mayo in dressings.
#25 – White Vinegar
Why: Having a vinegar on hand is essential for plant based baking with a lot of vegetables. Ideally you'd have white vinegar, apple cider vinegar and balsamic vinegar. However, if you have to choose one choose white, since the others have more unique flavors.
#26 – Coconut Milk
Why: While plant based milk isn't a must-have, it certainly comes in handy for a lot of recipes. Coconut milk is pretty versatile, and is absolutely delicious in cold brew coffee. Add it in your smoothies, use it in baking, and let it carry your curry!
#27 – Extra Virgin Olive Oil
Why: Extra virgin olive oil is a must when you're cooking with a lot of vegetables and making a lot of dressings.
#28 – Tahini
Why: Tahini is a Middle Eastern invention, made from ground sesame seeds. Its a staple in a lot of really wonderful dishes, like hummus. It helps make hummus, smoothies, soups and dressings creamy.
Get Cooking with Vegan Recipes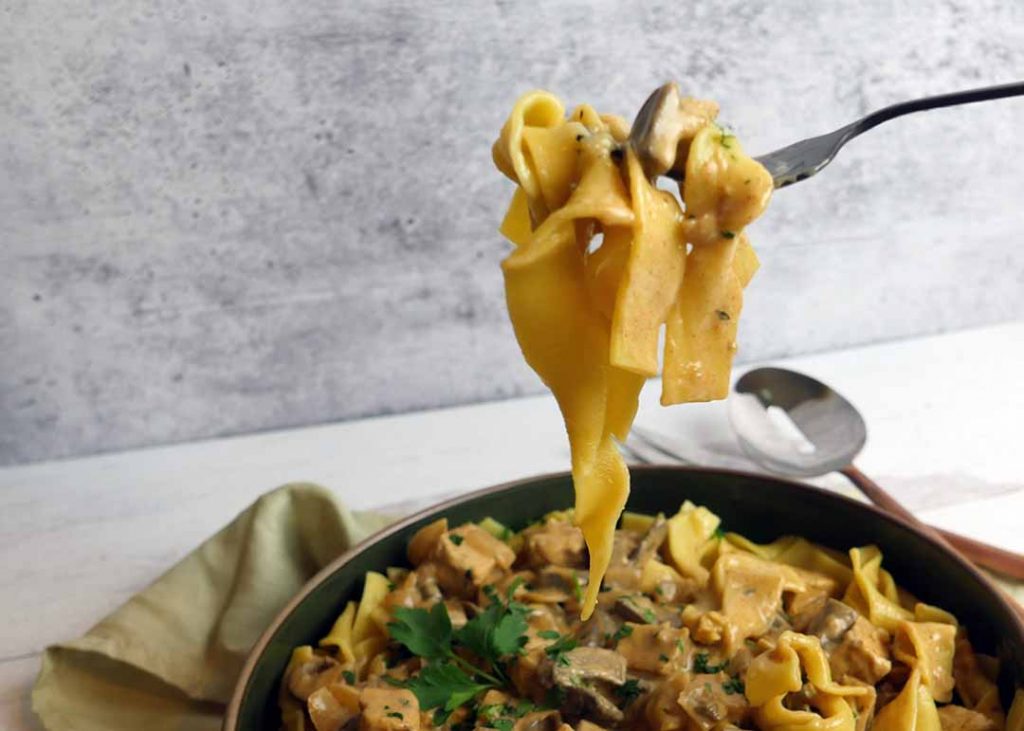 While everyone's essential shopping list will be different, I sincerely hope this helps you stock up for your vegan adventure. Once you've gone shopping, check out our plant based recipes and get cooking!