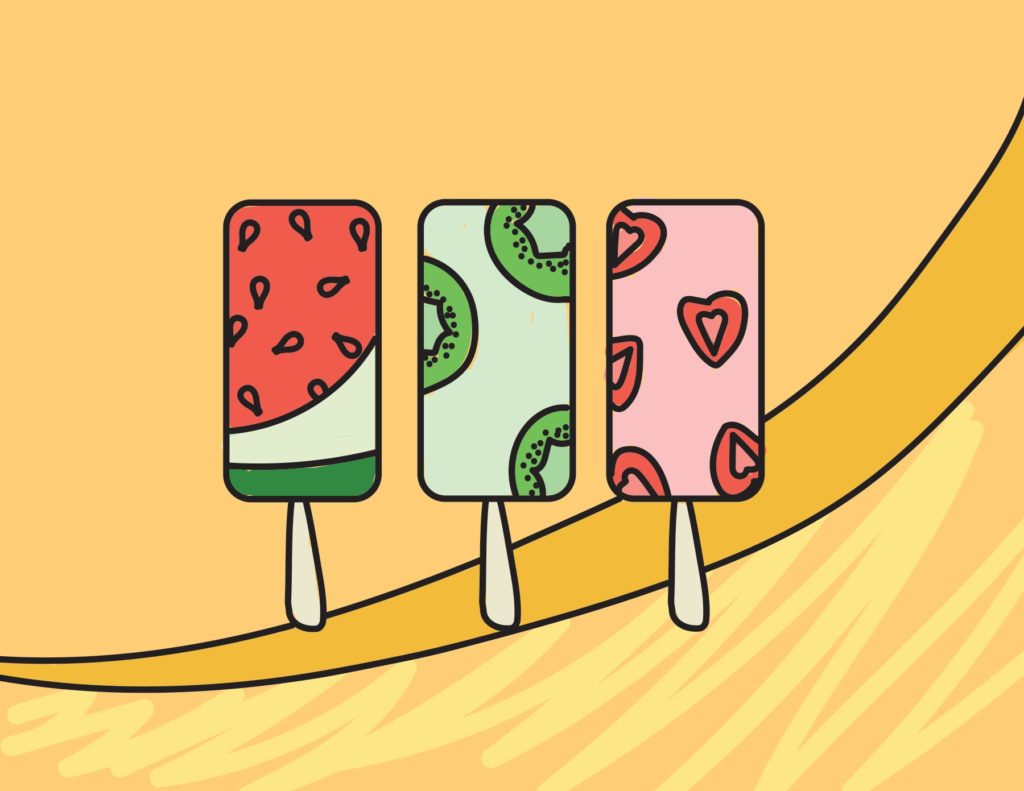 Cool off on a hot summer day with these juicy popsicle coloring pages! We've got fruit popsicles, dipped popsicles and even beach popsicles. Looking for a real challenge? Eat a popsicle while you're drawing – just don't let any drip onto your masterpiece.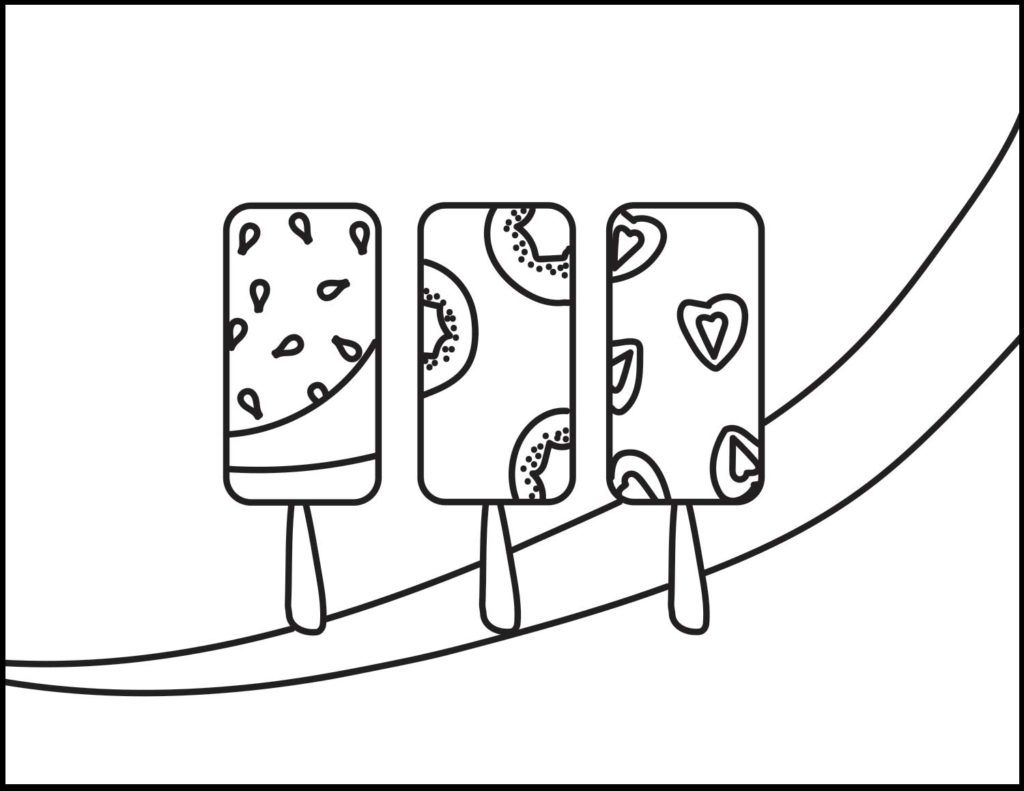 Fruity Popsicles
Watermelon, kiwi, strawberries – oh my! Enjoy these fruity pops.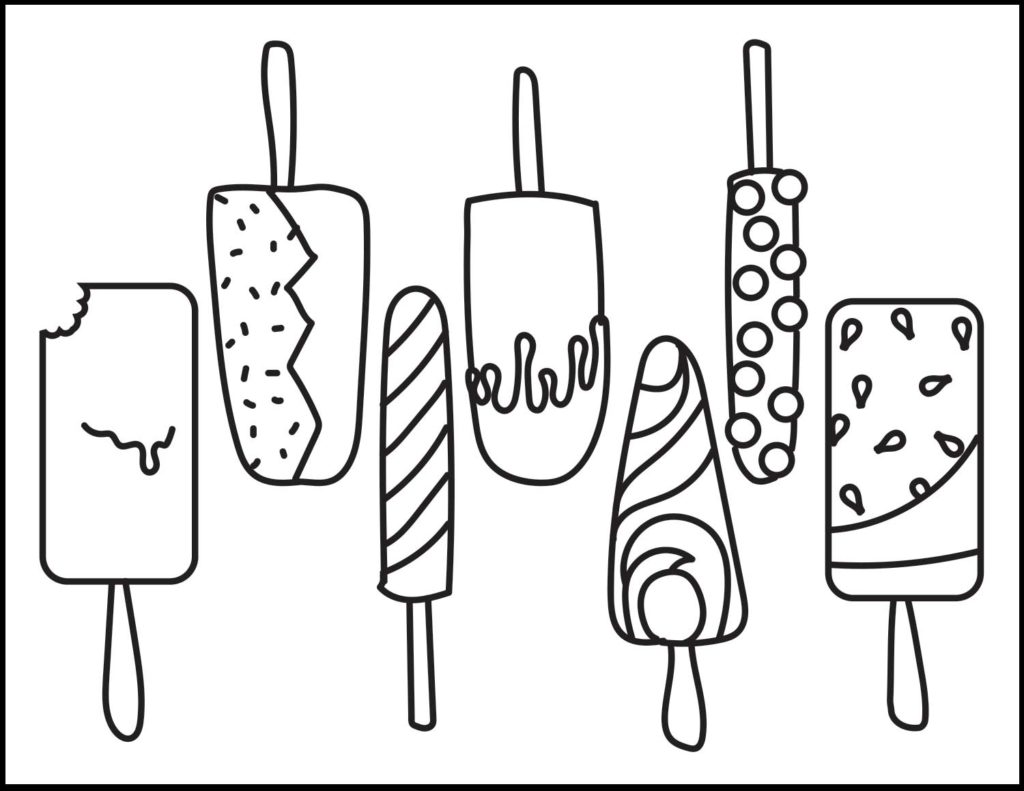 Whacky Popsicles
Nothing says drawing like a little chaos. Get a little wild with these whacky pops.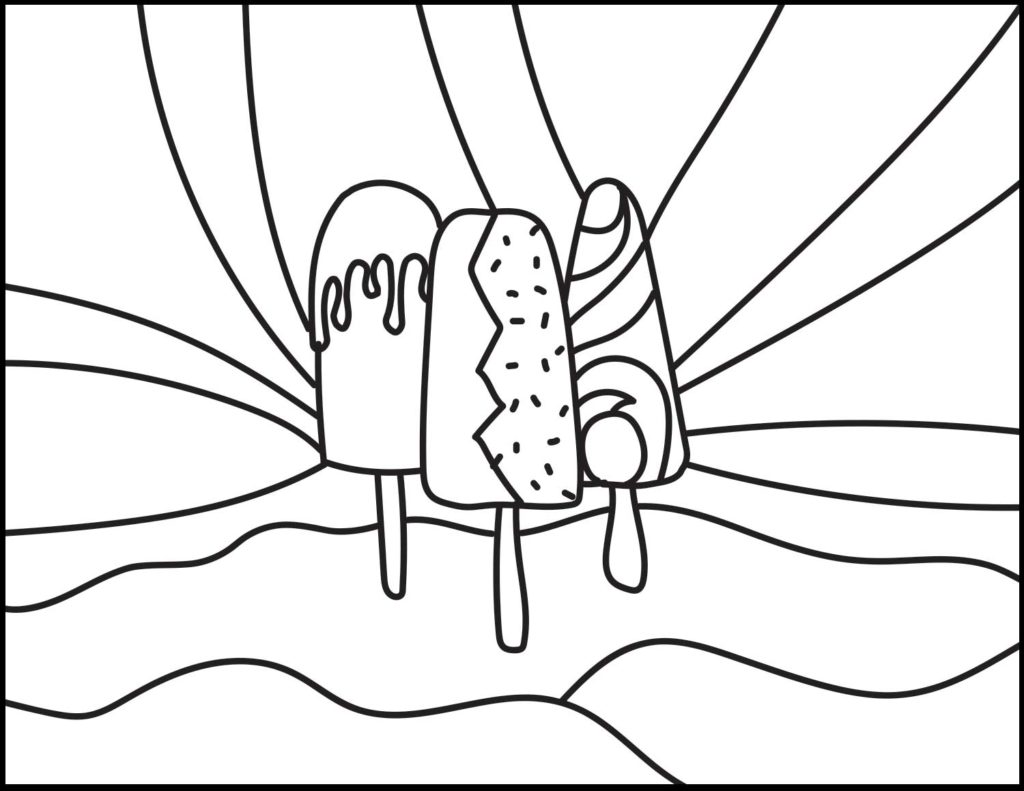 Rad Popsicles
Hey man, these pops are righteous, man! Get colorful with these rad pops.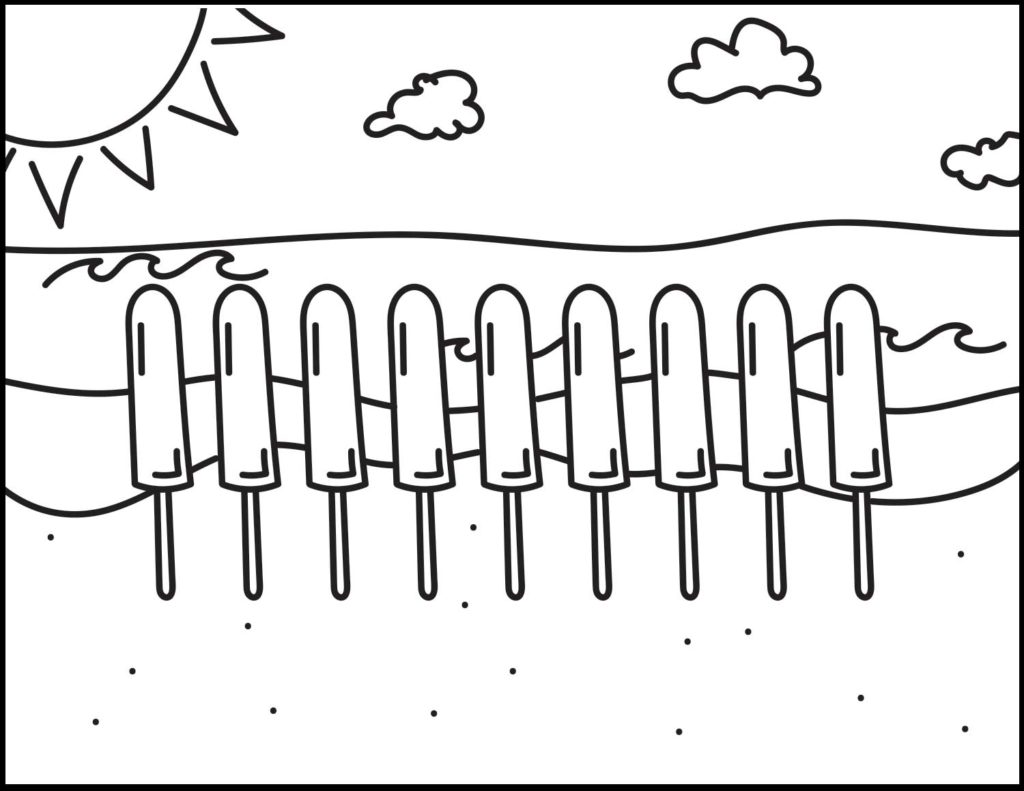 Beach Popsicles
Now that's an oxymoron if we're ever heard of one! Hurry and scoop these beach pops before they melt.