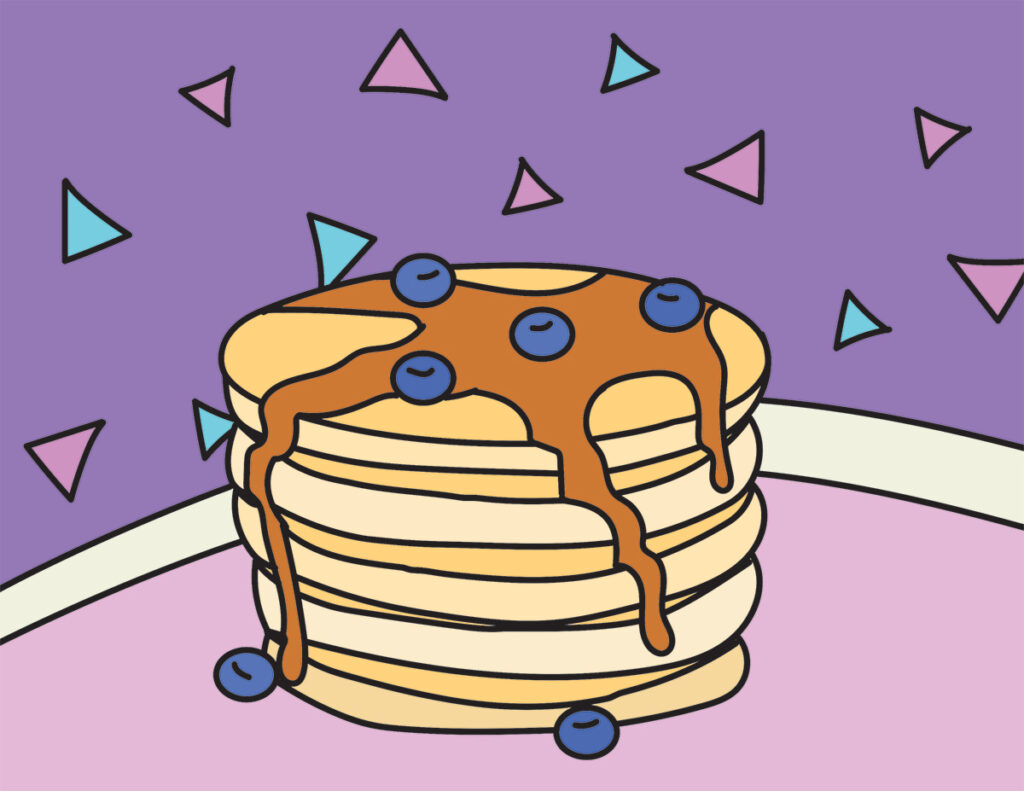 Did you know that in the United States, southerners eat the most pancakes? They eat about 32.5% of the pancakes. That's a lot of pancakes! Celebrate everyones favorite flat cake with these free pancake coloring pages.
Pancake Party
This short stack is throwing a party. Celebrate pancakes with this coloring page.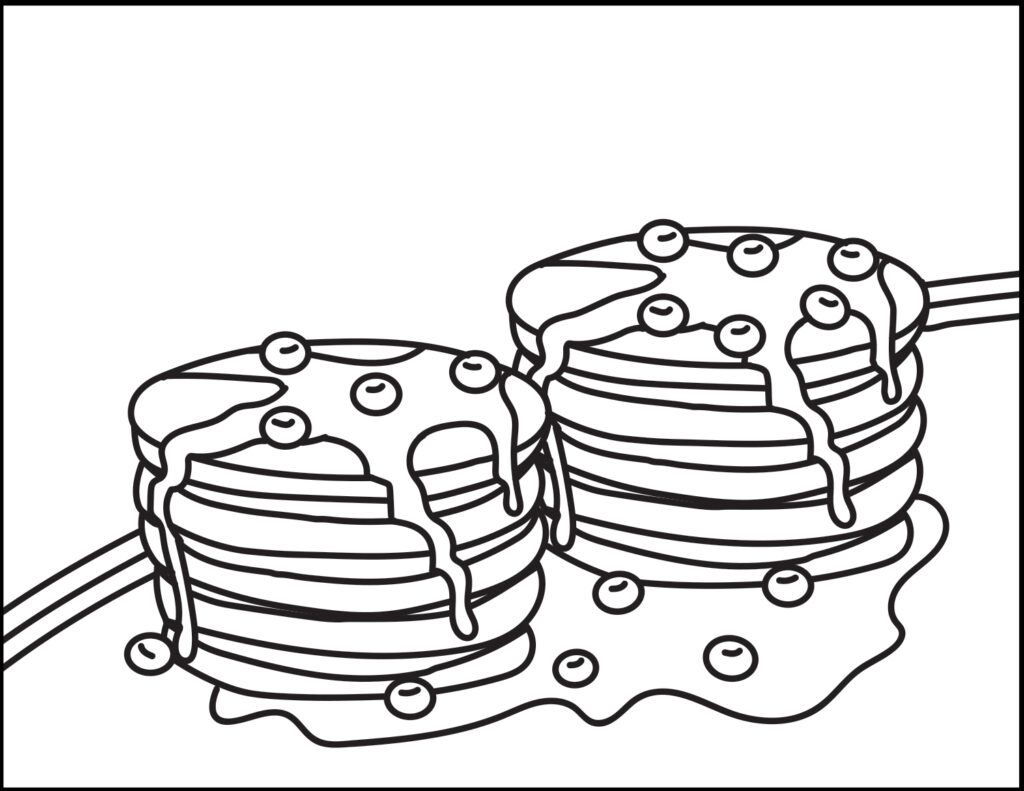 Blueberry Double Stack
Why have one when you can have two? Get out your crayons for this double stack of blueberry pancakes.
More Free Coloring Pages
Don't miss out on tons of free food and animal coloring pages! We've got everything from cotton candy to boba tea and popsicles