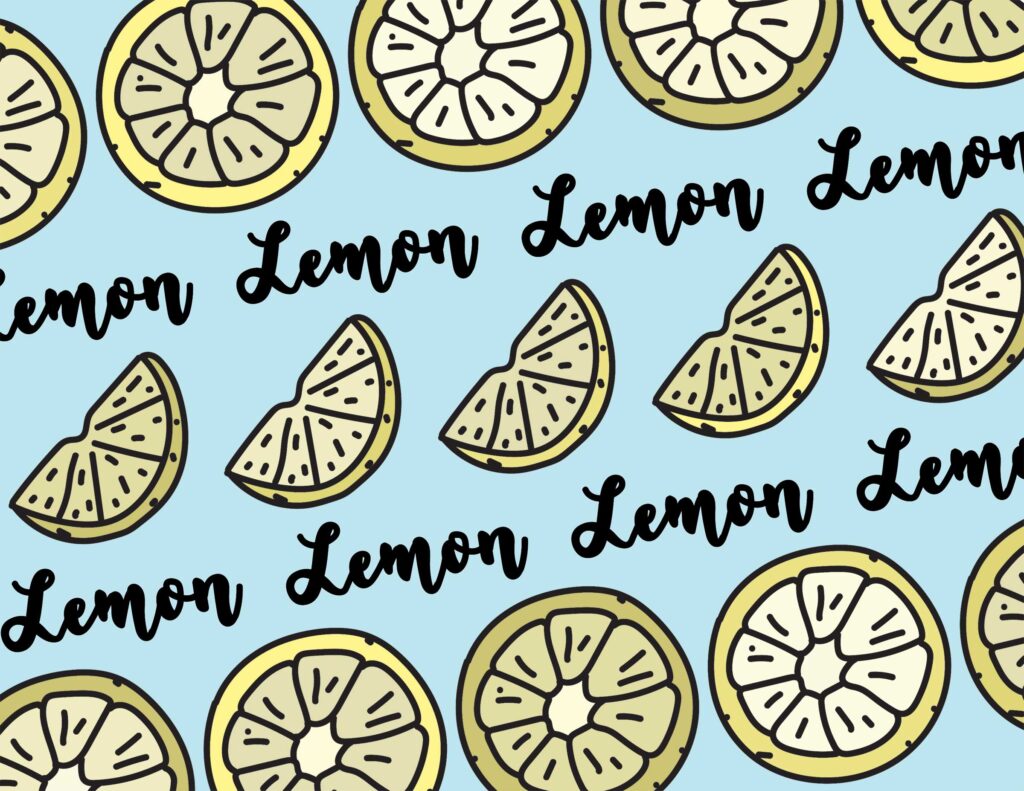 Did you know that lemon trees can produce around 600 pounds of lemons each year? That's a whole lot of lemons. Celebrate this sour, yet tasty citrus with four free lemon coloring pages.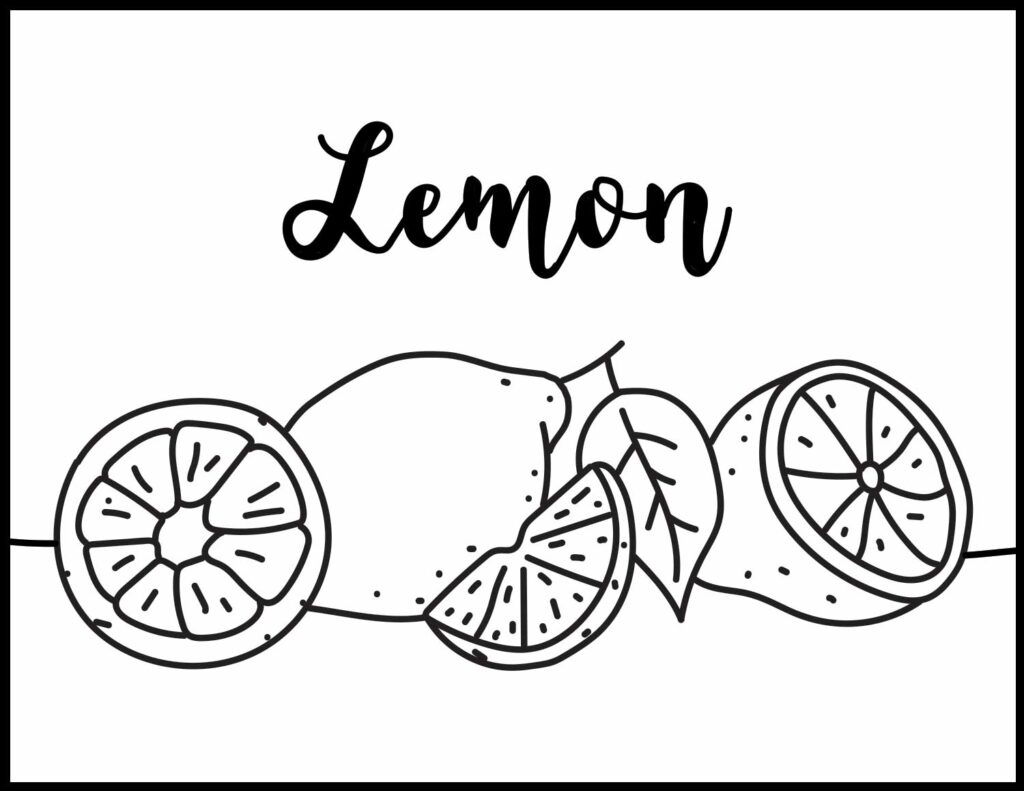 Lemon Display
A variety of lemons, on display for your coloring pleasure. Download and print this coloring page now.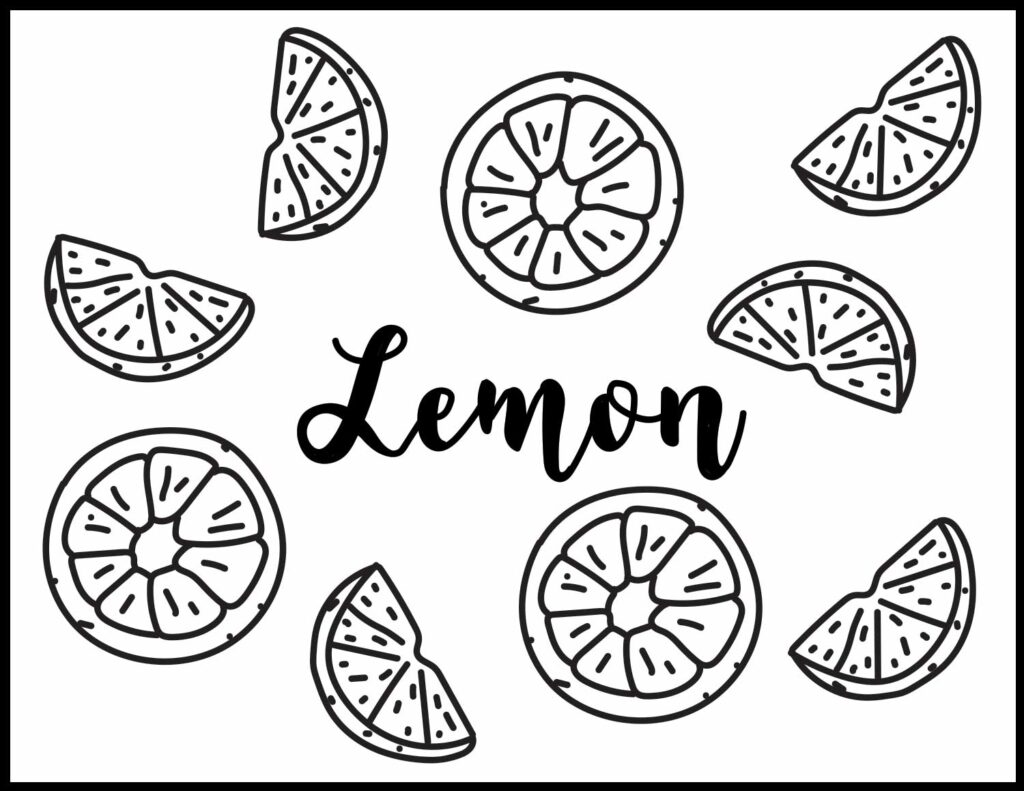 Lemon Celebration
It's a celebration! We've got whole lemons, sliced lemons and lemon wedges.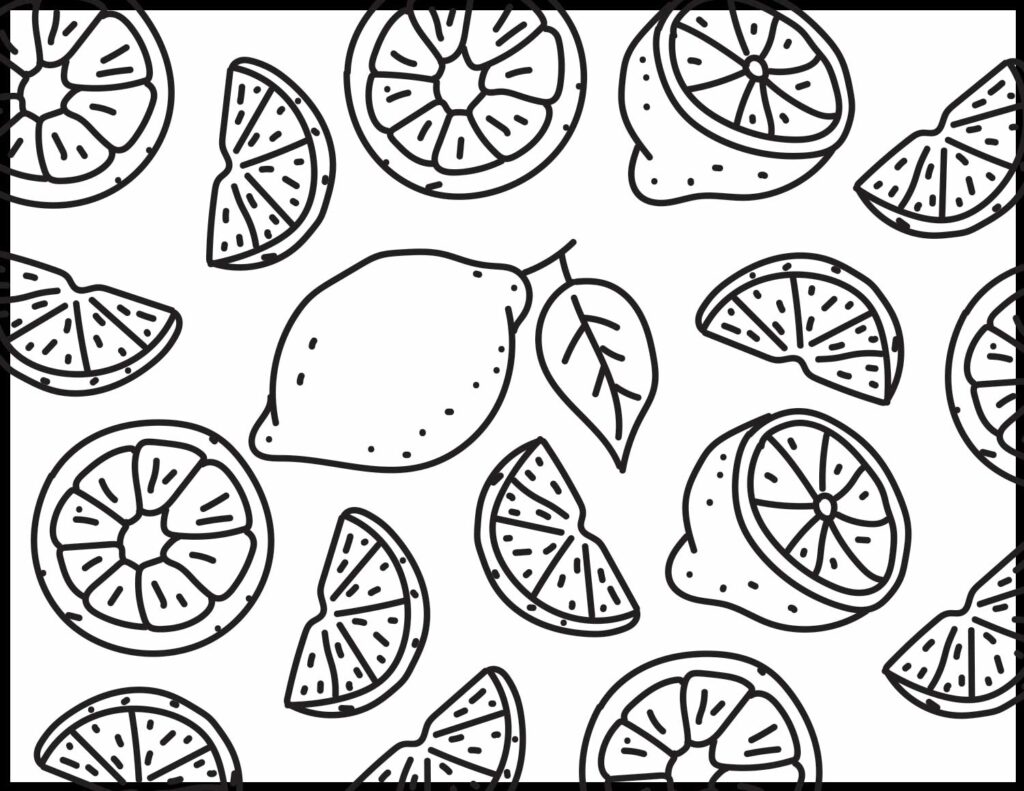 Loads of Lemons
Did someone call for a load of lemons? Don't worry – we've got you covered with this coloring page.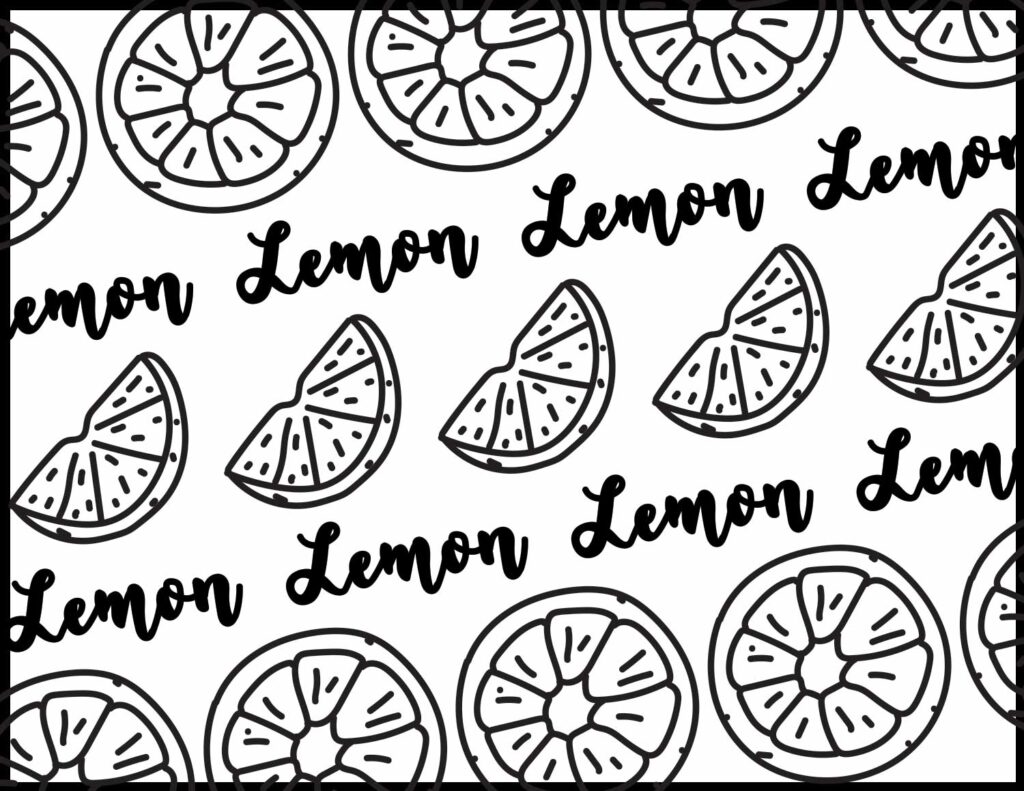 Lemon Repeat
Lemons so good we had to repeat. Break out your crayons for this masterpiece.
More Free Coloring Pages
Don't miss out on tons of free food and animal coloring pages! We've got everything from cotton candy to boba tea and popsicles!