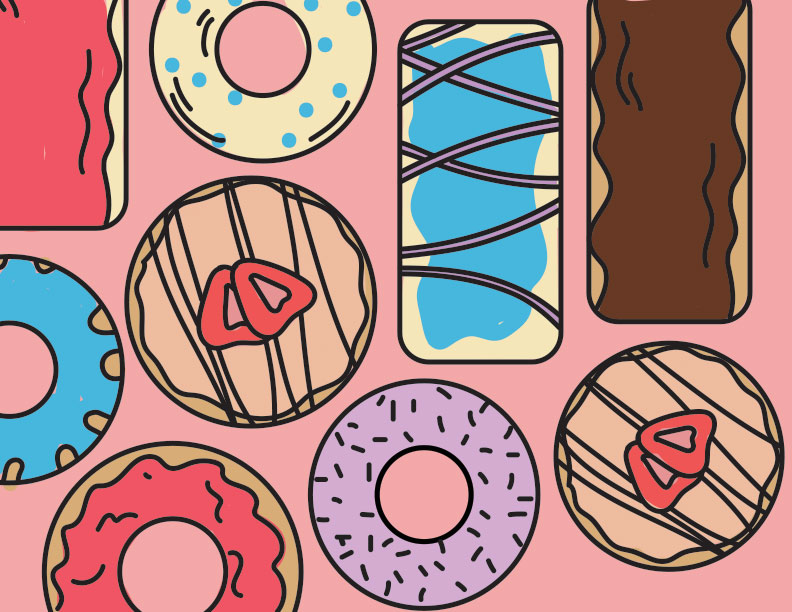 There's nothing quite like a box of fresh donuts on a weekend morning, is there? The hardest part is always deciding which donut to eat first. Now you can eat your donut and color it too! We hope you enjoy these three fun donut coloring pages.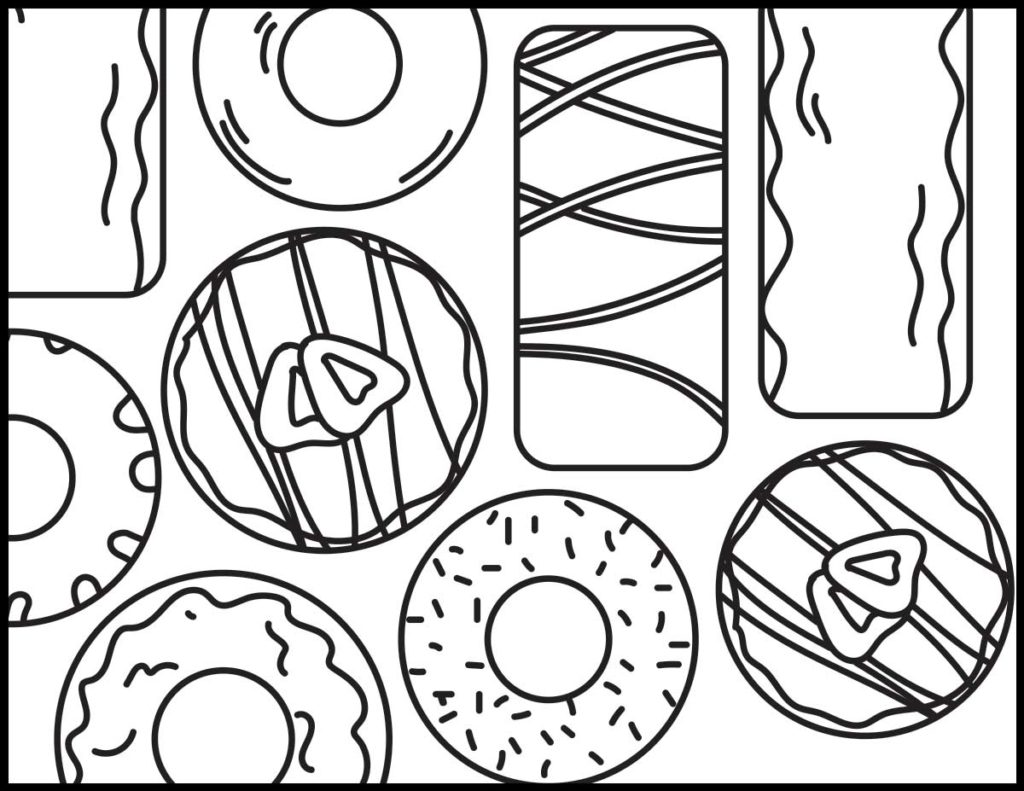 Assorted Box
There's a little something for everyone in this assorted box of donuts.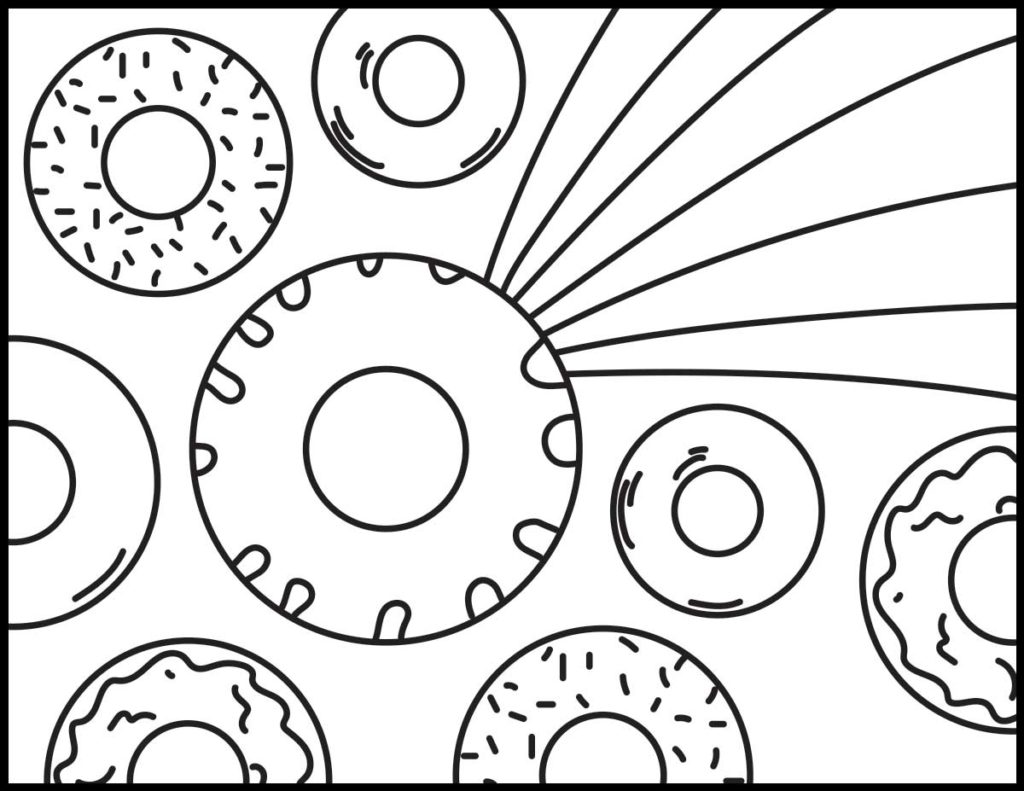 Rainbow Donut
What's better than a pot of golf at the end of a rainbow? A donut of course!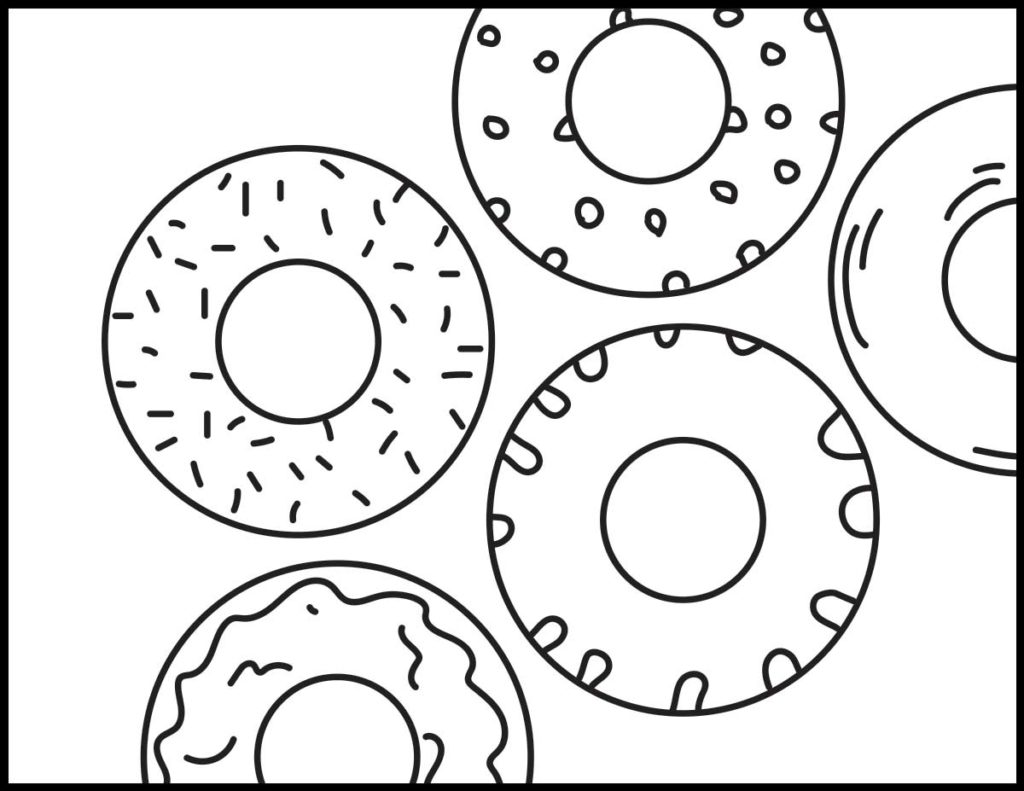 Donuts Any Way
Glazed, sprinkled, frosted – how do you like your donuts? Here's a selection so you can have it your way.
More Free Coloring Pages
Don't miss out on tons of free food and animal coloring pages! We've got everything from grasshoppers to boba tea and popsicles!