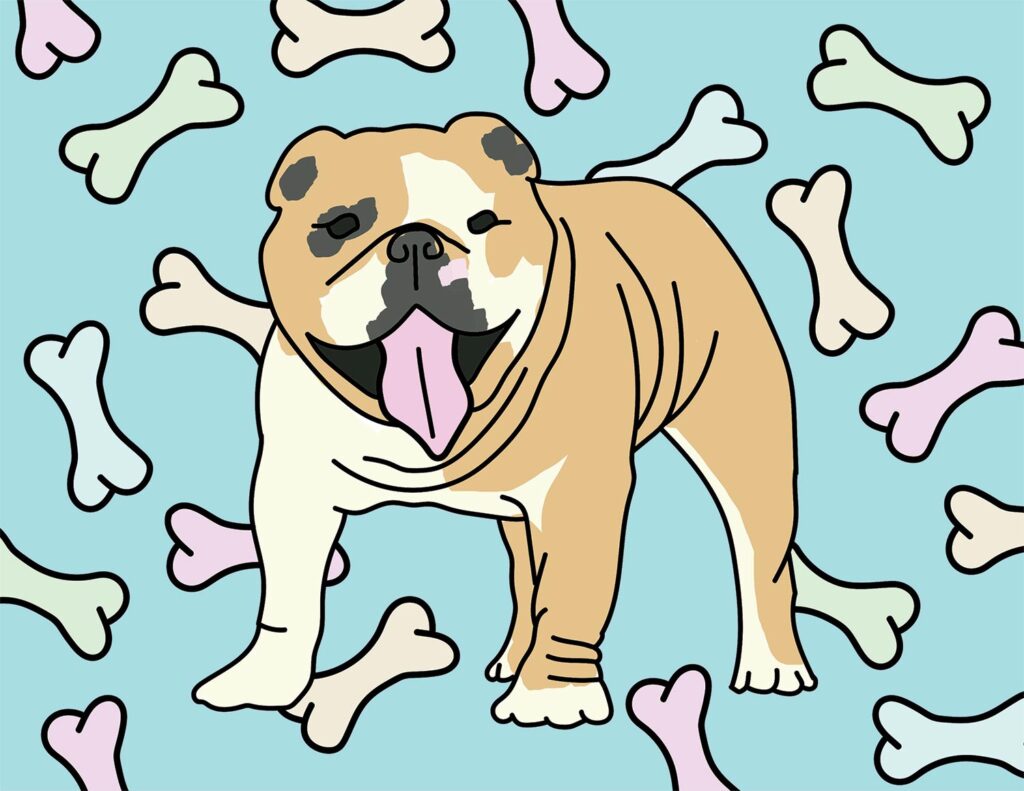 Did you know that the bulldog is the most popular dog mascot? This adorable, wiggly dog is also known for holding world records for dog skateboarding. We hope you enjoy these three free bulldog coloring pages!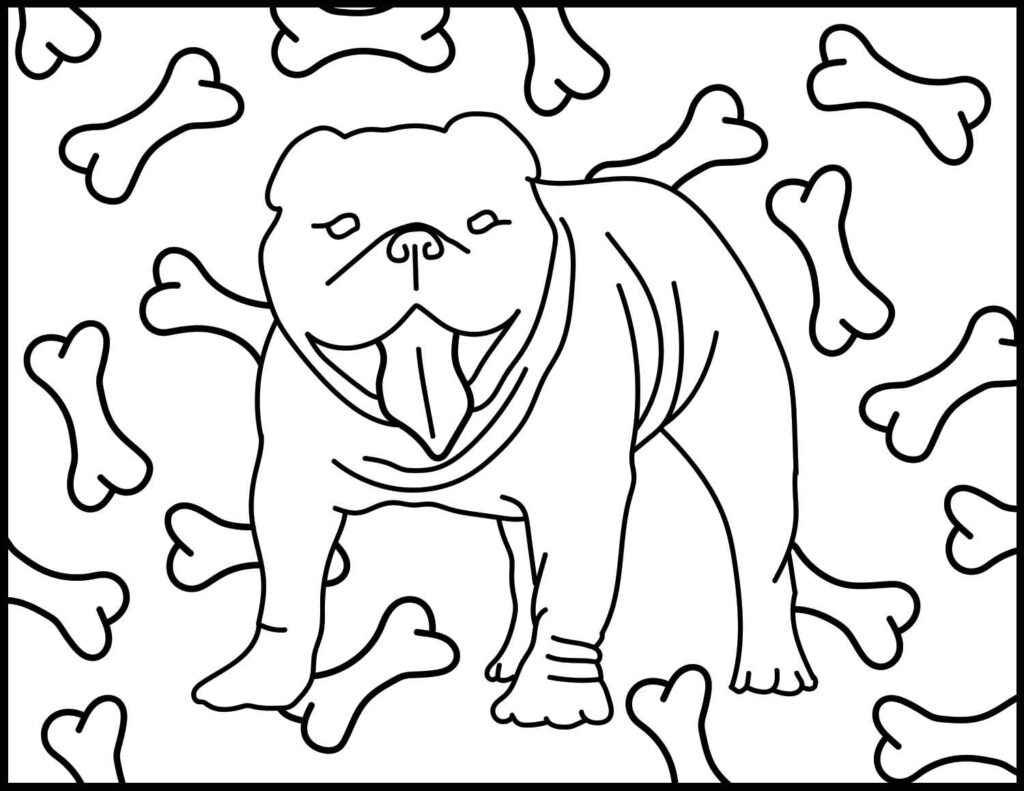 Bones Galore
Bow wow wow, this big bulldog is ready for a debut. Get coloring now.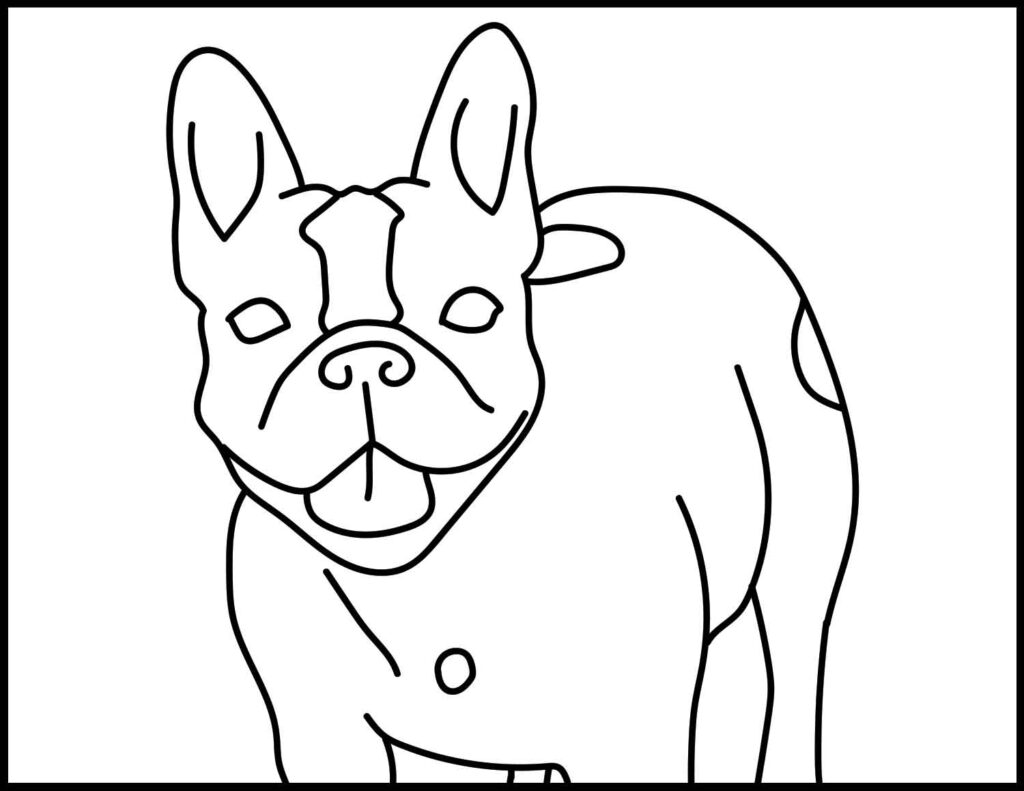 Pretty Bulldog Pupper
What brings more joy than a puppy? Color and soak in the happiness with this playful pup.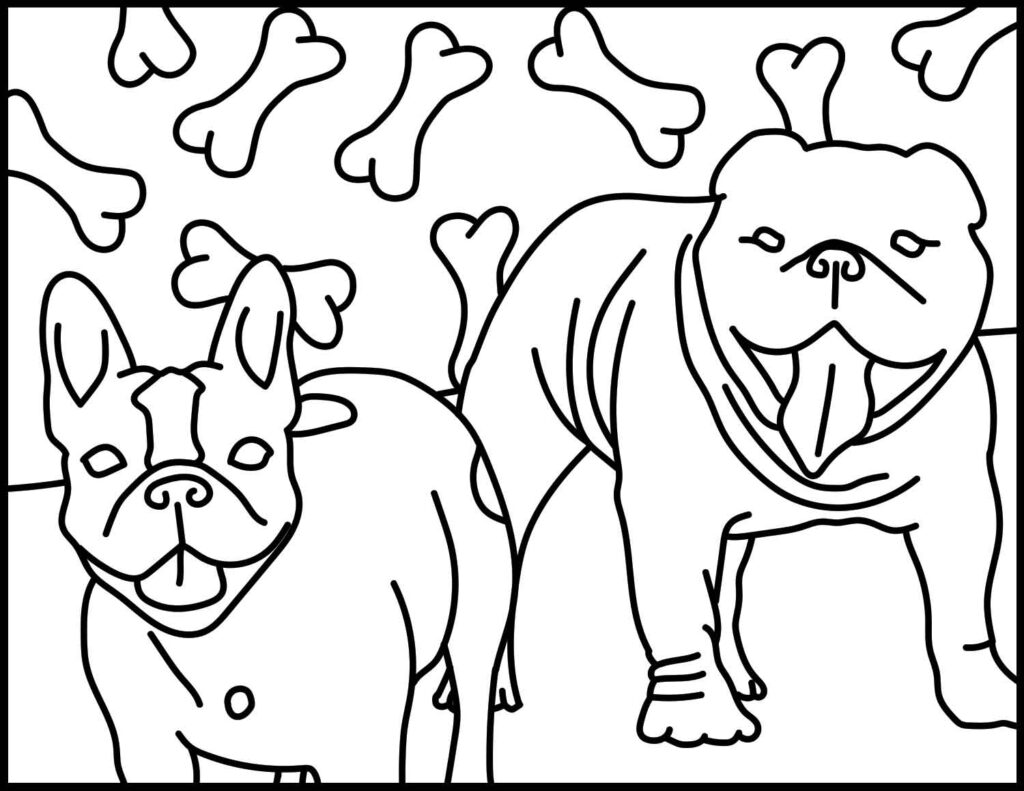 Bulldog Party
Every bulldog needs a friend. Say "Welcome to Dog Town" with this coloring page.
More Free Coloring Pages
Don't miss out on tons of free food and animal coloring pages! We've got everything from cotton candy to boba tea and popsicles!