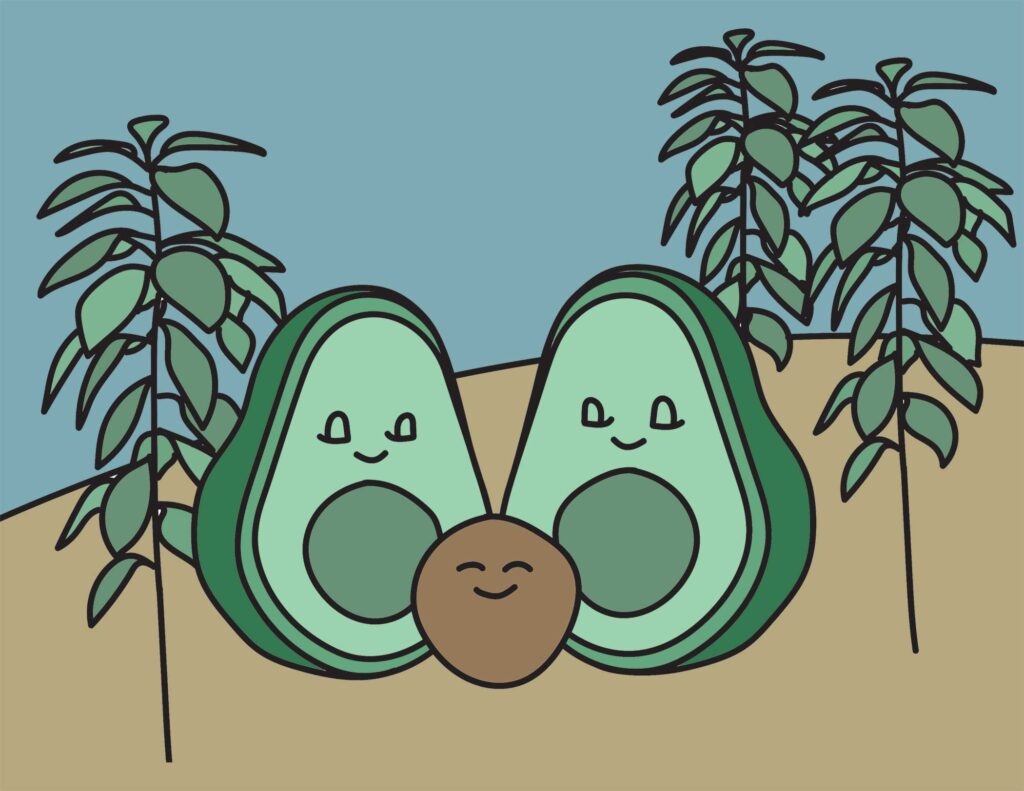 Did you know, in the summer of 2017 over 3 million photos of avocado toast were published to Instagram each day? That's a lot of avocados. Celebrate this magical fruit with these free avocado coloring pages.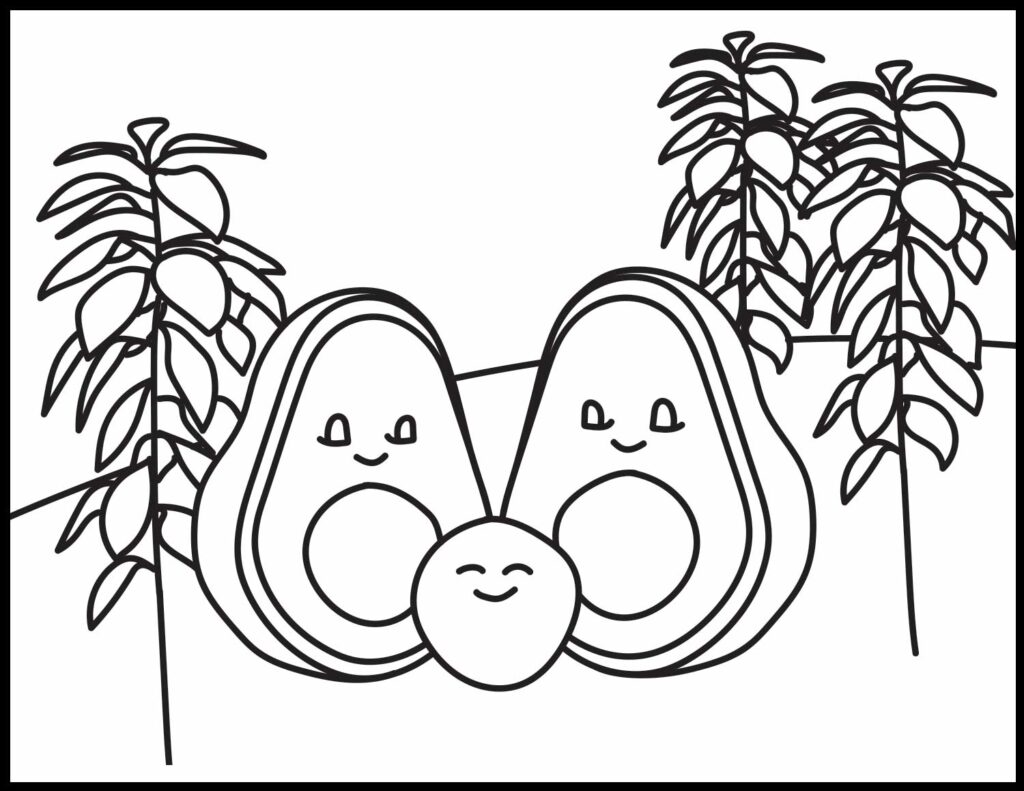 Baby Avocado
Okay, it's a little fruity – but we love it! This is one big happy avocado fruit family.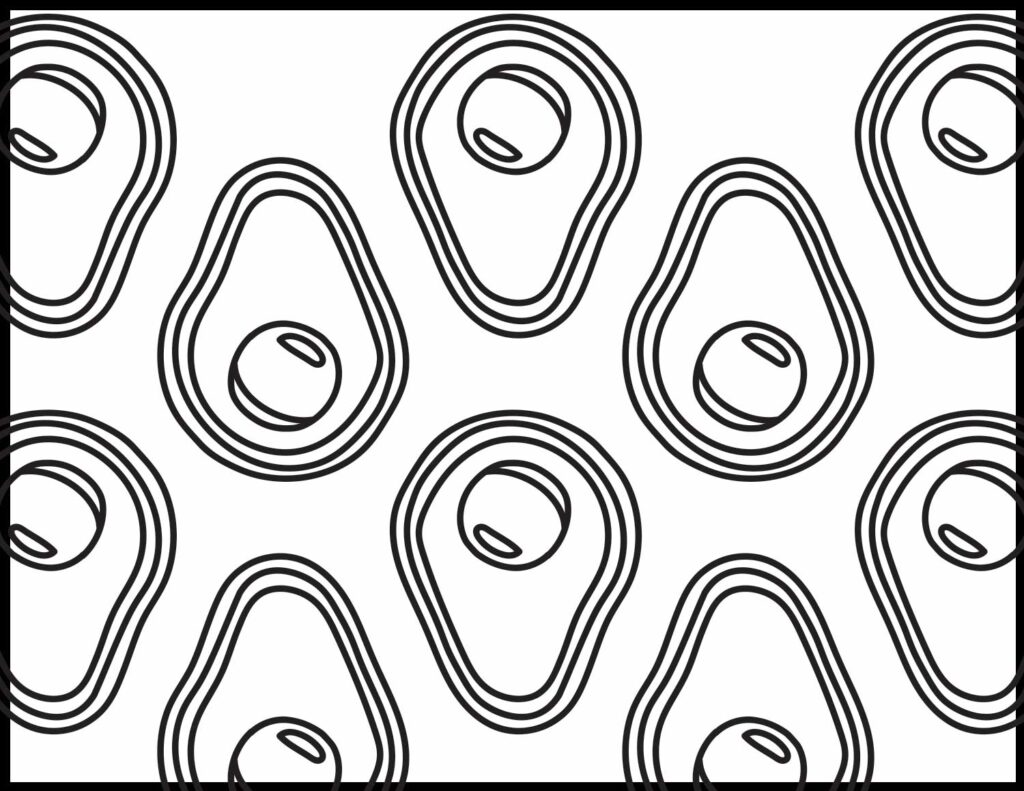 Avocados on Repeat
We clearly cannot get enough avocados – so we made a coloring page with the fruit on repeat.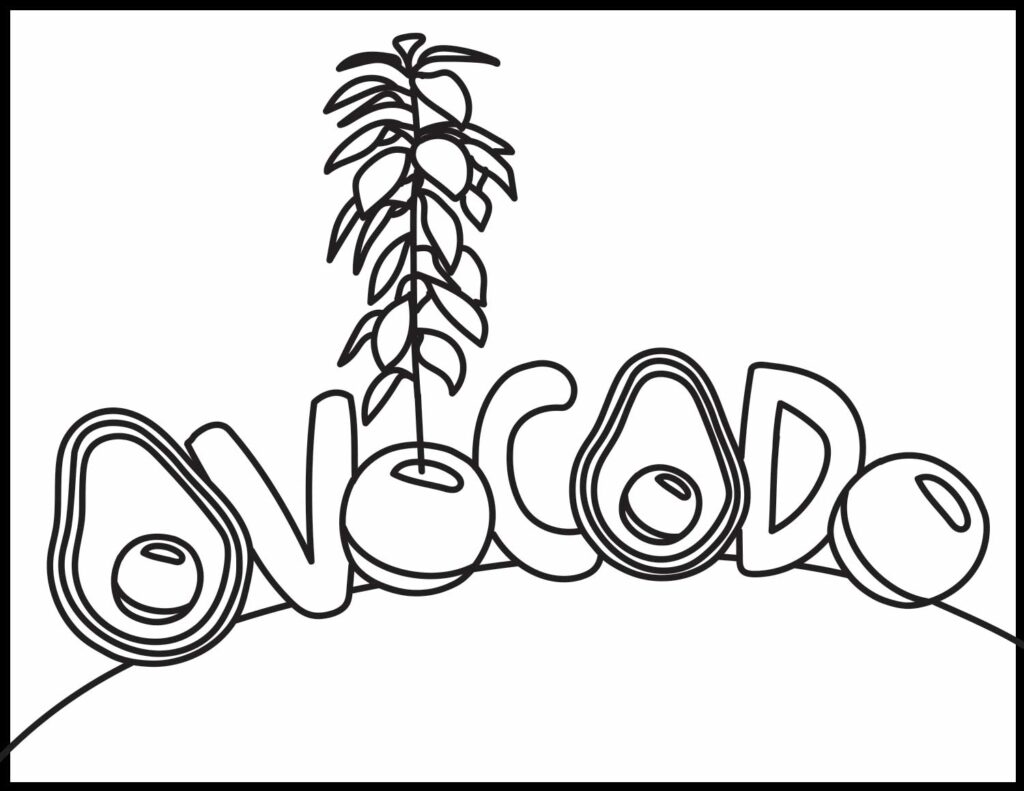 Avocado Vibes
Good thing avocado trees sprout from avocado pits, so we can support our avocado toast habits.
More Free Coloring Pages
Don't miss out on tons of free food and animal coloring pages! We've got everything from cotton candy to boba tea and popsicles!