We're a husband and wife duo who enjoy cooking up tasty creations in our kitchen. Our blog, the Roaring Spork, is a nod to the Roaring Fork Valley in Colorado.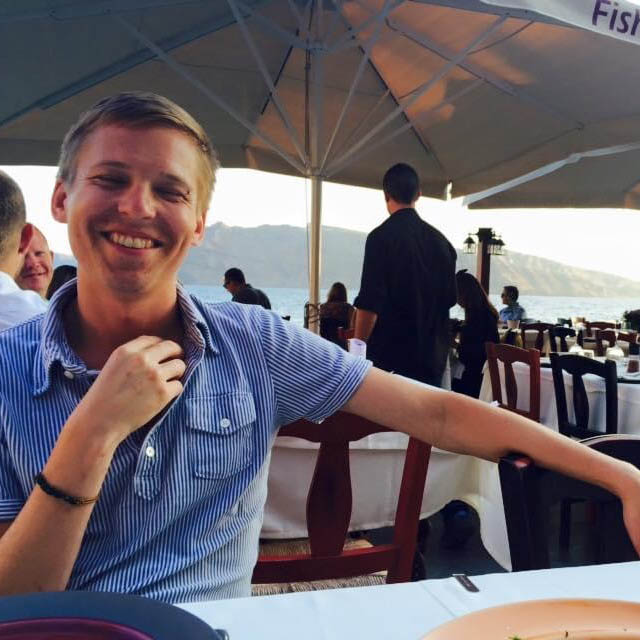 My interest in cooking started with late night sessions of Alton Brown's Good Eats and Iron Chef, where I watched as random ingredients turned into delicious and spectacular final products. I fell into working in restaurant kitchens throughout high school and college for no better reason than liking the free food. Learning how to prep, organize, cook and serve was just part of the job.  
As I got older, I decided I should channel what I had learned into cooking for myself at home and realized that entailed so much more than just grocery shopping and cooking meals. I started to recognize that the act of cooking was a whole process that meant understanding where my food came from, how our food system works (as well as how unsustainable the current model is), and how best to prepare my ingredients so that my time, money and efforts weren't wasted.
Today, I'm a full fledged food nerd, eagerly reading cookbooks cover to cover, cultivating and expanding our home garden, experimenting with fermentation of all varieties, and generally keeping myself, Tiff, our dogs, and anyone else who wanders through fed. I deeply hope you enjoy what we have to offer here and learn a thing or two along the way. 
Food is Love, Pizza is Life!
When Ian and I first started dating we were doing the long distance thing. He would drive from Aspen to Colorado Springs most weekends and we would cook at my house and spend our time hiking and exploring. At that time I was picking most of the meals since I was doing the grocery shopping, and Ian graciously complimented my cooking abilities. 
We were dating for a couple of months before I made the drive from Colorado Springs to Aspen and subsequently learned what it was like when Ian took the lead in the kitchen. Some words to describe it: delicious, scientific, impressive, and oh so tasty. 
We have a joke in my family that Schooley's can't relax – when we're not working we're shaping our to-do lists with hobbies and creating more work for ourselves. Naturally I needed something to keep me busy and cooking with Ian and sharing those creations seemed like the perfect fit. Nowadays I fill our to-do list with recipes and follow Ian around the kitchen with a camera. I hope you enjoy our video recipes and that they bring you many tasty nights of time well spent with your loved ones. 
After all, cooking is love made visible.